With nearly 2,400 articles (at time of publication) on strategy, branding, and innovation, it's safe to say there's a ton of content on the Brainzooming website. You can go deep, wide, and in multiple directions on these core topics.
To ensure that we continue to develop relevant, valuable content for you, we're always keen to know what resonates the most. We use analytics, keyword research, and various forms of reader feedback to shape our content calendar. We target the greatest relevance for strategists and innovators inside organizations that are excited about the opportunities that collaborative strategy offers in the way of culture transformation and results.
Many executives visiting the Brainzooming website for the first time review dozens of pages of articles and downloads. That was the case recently, as we reviewed the article selections of one such executive. This new reader was seeking information on managing strategy and innovation inside an organization described as fearing change.
How Much Do You Love Free, Fun Strategic Planning Advice?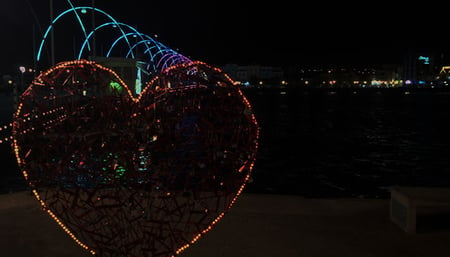 Since we know many of you face a comparable challenge, here are the more than 30 articles this reader reviewed in search of insights and answers on strategy and innovation. We're guessing there are more than a few articles of value to you, too!
5 Fun Strategic Planning Activities
Fun Strategic Planning Exercises - 6 Last-Minute Creative Ideas
Free Strategic Planning Exercises – 5 Warnings
Strategic Thinking Exercises – Strategic Planning for a Troubled Company
Strategic Thinking Exercise - Black Swan Events in Your Plan
Strategic Thinking Exercises – More than 200 Strategic Planning Questions
Great Strategic Questions – A 3-Step Strategic Question Formula
Brainzooming – First Questions
80 Fun Strategic Planning Activities and Ideas!
11 Boring Details for Making Strategic Planning Fun*
Strategic Thinking Perspectives - Three Strategic Voices to Include on Your Team
Creating Strategic Impact – The Brainzooming Group Strategic Planning Toolkit
Why Change Is Hard - 3 Strategic Thinking Ideas for Making Change Easy
Strategic Alignment - 4 Lessons for Line and Staff Organizations Working Well
A Week of Struggling for Simplicity – A Simple Strategy Check
The Brainzooming Strategic Thinking Manifesto
Innovation Blocks-Taking the NO Out of Business InNOvation
Facilitating Innovative Strategy with a Diverse Group
Strategic Thinking Success - 3 Critical Thinking Perspectives
Strategic Thinking Exercises - 6 Characteristics the Best Ones Have
8 Fun Strategic Planning Icebreaker Activities
15 Innovative Strategic Planning Questions to Get Ready for Next Year
3 Short, Funny Strategic Planning Questions
If Not Time, Then What Else Matters?
Strategic Thinking Questions to Identify What Matters for a Brand
Ask and You Shall Receive with Great Strategic Questions
Strategy - Visioning Exercises for Strategic Planning
Reinvent Yourself Week – Look and Ask Around
Creative Thinking Exercises - Would you like S, M, L, or XL Creative Ideas?
Where will you head next on strategy, branding, and innovation? – Mike Brown
Yes, strategic planning can be fun . . . if you know the right ways to liven it up while still developing solid strategies! If you're intrigued by the possibilities, download our FREE eBook, "11 Fun Ideas for Strategic Planning."