Creating an integrated strategy to grow your brand is a big deal, with many moving parts.
Developing a growth-oriented, integrated brand strategy isn't simply a question of graphics or creative design. It involves translating your business strategy into an experience that resonates with your employees, marketplace, and other audiences.
Most importantly, it's all about improving your brand's success.
Collaborative input shapes an authentic brand promise and engaging customer experiences.
The Brainzooming approach to creating or revitalizing a strong growing brand relies heavily on our collaborative process to:
Actively involve your important audiences in sharing their expectations and needs
Translate your culture and business strategy, along with audience perspectives, into a dynamic branding platform and road map
Design a high-value customer experience that consistently conveys your brand at every point of contact
Support your employees with processes and tools to bring the brand to life, along with communication strategies that convey your brand story to the marketplace
This is how Brainzooming designs brand strategy from the outside-in and guides implementing the customer experience from the inside-out.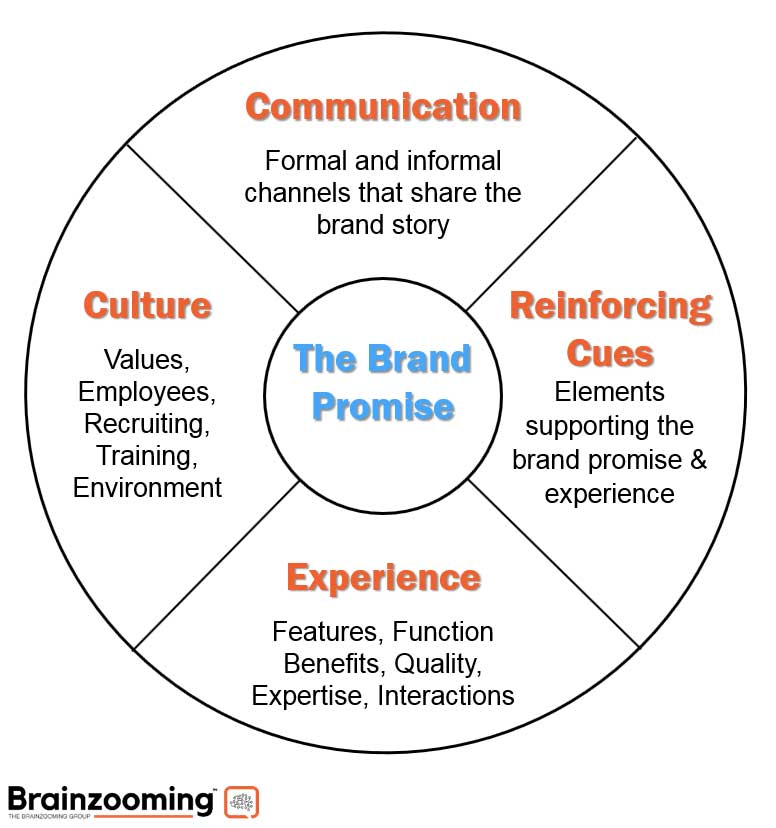 What's your next step in accelerating your brand and customer experience strategy?
There are multiple opportunities to learn more about the possibilities for growing your brand: