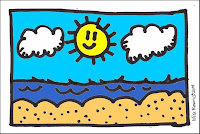 A number of younger business people have asked over time about travel tips. I'm a moderate business traveler at most, but in honor of all the spring break vacations, these travel tips are good for any time your travel to make your trip easier and more productive:
Think ahead about the best location to stay relative to where you will need the greatest time advantage (i.e., you have an early flight, so get closer to the airport or you're making multiple calls during the day, so stay near the final one).
Visualize the days you'll be away to think about what to pack – where will you be, who will you meet, are you likely to get your clothes dirty or unable to be worn again during the trip?
Try everything possible to just do carry-on luggage. Pick one color theme for the trip so you can mix and match with fewer clothes. If you do check bags, make sure that it

doesn

't infringe on the time or travel plans of others.
Roll your clothes to maximize luggage space and use Downy Wrinkle

Releaser

to dramatically reduce ironing on the road. A related tip – if you have a clumsy spray bottle, pour its contents into a smaller 3 oz. bottle and carry the spray bottle that's too big for the 1 qt. plastic bag without any liquid in it.
Always have an

HBA

bag already packed just for travel – don't spend time to have to think through everything to take. Also have extra cell phone and computer cords dedicated to travel so you don't have to think about remembering them.
Check in online, look for better seats, and print multiple boarding pass copies just in case you misplace one.
Carry a basic 6 foot extension cord with you. It can get you access to a full outlet at an airport because you can help two other people get access to power also.
Take water and something to eat on ANY plane trip – just in case. And once at the destination, assume you won't get fed by someone else – take care of yourself, getting some familiar food to minimize the impact on your system of traveling.
To the extent possible, make plane time your own – use it for the tasks and activities you do best when uninterrupted. For me, that's "creative time." Be ready with reading material or something else to do with the inevitable down time you'll have.
Figure out your surroundings – know where the nearest drug store, grocery store, convenience store and/or

Wal

-Mart is in case you have general needs, particularly after hours. Also ask first if the hotel has extra

HBA

items you may need.
Make sure the hotel clock is set properly to AM and PM times. Same with the alarm.

And

get a wake up call, just in case.
Don't work every minute; get some time to relax & refresh spiritually! Try to see something new on every trip (but don't deviate from your old standbys on crucial services, i.e. ground transportation, lodging, drug stores, etc.).
Thanks to the "editorial group" who reviewed the list and added some new wrinkles to it (got to get more of that Downy Wrinkle Releaser!). Please leave your comments on travel tips (here's a website with some additional ones too), and safe travels next week and beyond! – Mike Brown
Download the free ebook, "Taking the NO Out of InNOvation" to help you generate fantastic creative ideas! For an organizational creativity boost, contact The Brainzooming Group to help your team be more successful by rapidly expanding strategic options and creating innovative plans to efficiently implement. Email us at info@brainzooming.com or call us at 816-509-5320 to learn how we can deliver these benefits for you.