Looking for a quick way to generate tons of innovative ideas?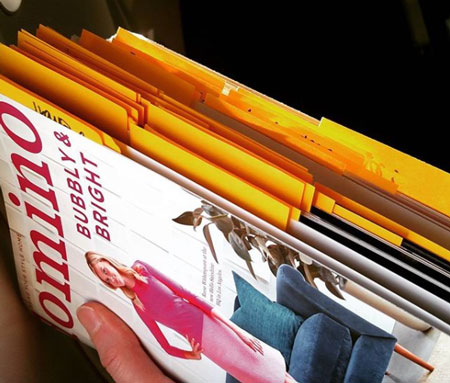 If you need a lot of innovative ideas in a hurry, here's a mega-simple way of generating them: Select the objective, opportunity, or challenge you are trying to address. Get a magazine with lots of big headlines, great photos, and cool ads. It helps to have a Sharpie and little sticky notes, #OBVI. Flip through each page of the magazine asking, "What innovative ideas for my opportunity does this page suggest?" Write the ideas on the sticky notes and place them on the pages.
For me right now, Domino magazine is a particularly productive magazine for new ideas, as is apparent!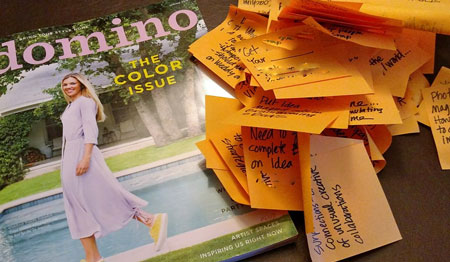 So, if you are on your own and need help to generate a lot of innovative ideas in a hurry, it's a simple creative thinking formula:
A magazine with lots of pictures and headlines +
Sticky notes +
A pen +
A few minutes =
Scores of innovative ideas!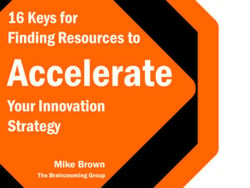 You know it's important for your organization to innovate. One challenge, however, is finding and dedicating the resources necessary to develop an innovation strategy and begin innovating.
This Brainzooming eBook will help identify additional possibilities for people, funding, and resources to jump start your innovation strategy. You can employ the strategic thinking exercises in Accelerate to:
Facilitate a collaborative approach to identifying innovation resources
Identify alternative internal strategies to secure support
Reach out to external partners with shared interests in innovation
Download your FREE copy of Accelerate Your Innovation Strategy today!