This Super Bowl ad guest post is from author and advertising guru, Jim Joseph. In his book, The Experience Effect, Jim hits solidly on the need for brands to provide consistent, distinct experiences which resonate with customers. I had the opportunity to meet Jim at the 2010 AMA Marketing Research Conference, thanks to mutual good friend Sherrie Binke, who seemed to introduce all of us to each other at the conference! Jim presented an outstanding keynote address at the AMAMRC event, and it was so exciting to have him participate in #BZBowl and share his perspective on the Super Bowl ads in this guest post: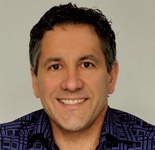 110 million viewers. 68 Super Bowl ads. 50 minutes of advertising time. $3 million a whack. This was by far the most hyped-up Super Bowl in history - at least for the advertising. The game didn't necessarily disappoint, but quite honestly for this marketer you could have told me that I was watching lacrosse. It was all about the advertising.
How do we possibly sort through all those spots to pick out the best ones? Thanks to social media, I had my early favorites but I have to say that I still enjoyed watching them all in real time. The magic of advertising has not gone away.
Despite all the over the top creativity (CarMax "Metaphors"), cleverly written lines (cars.com "Reviews"), CGI (Kia's "Poseidon), and celebrities (Kim Kardashian for Sketchers), the winners for me were the ones that either hit on a real consumer insight and/or built a brand experience. At the end of the day (game), that's what marketing and advertising is all about.
Take a look at many people's favorite, VW "The Force." Over 14.5 million hits on YouTube (talk about extending the advertising spend!). Aside from making us all smile or LOL, I believe the reason this one hit home was the core insight. Who doesn't want to give a kid a thrill? There's Dad, behind the scenes, making his kid feel like he is supernatural. The nostalgia of Star Wars didn't hurt either.
CareerBuilder. I know that some people are tired of the monkeys. For me it's a branding device that hits on the insight of feeling like you work with a bunch of inconsiderate people that "don't get it." So getting stuck in a place where you are frustrated that you can't get out hits the nail on the head.
And who can't relate to the horror of hitting "reply all" by mistake. Bridgestone, coming out of nowhere in my opinion, caught one of the best insights of the night with their Super Bowl campaign. And while many did not see the tie to the brand, for me it is as simple as those tires giving you the ability to race around and get to everything you need to.
I still like the Snickers insight of not quite feeling like yourself when you're hungry. And while it wasn't a new campaign by any means, I liked seeing Roseanne Barr pop out of nowhere.

Did these advertisements build the brand? Yes, certainly. But not to the degree that my two absolute favorites did: the NFL and Chrysler.
I was really impressed by the NFL advertising, although it perhaps didn't deliver on the hype and glamor of many of the others. The NFL had a few spots thrown in the mix, and every one of them quite simply delivered on the NFL brand experience. I loved the one where the tv screen turned into a tablet turned into a hand held device turned into a tv. You can watch the NFL where ever you go. And then the retro montage of tv-inspired Super Bowl party moments was brilliant. Really going far in turning the NFL into more than just a football organization but into a brand and a brand experience. Best Fans Ever.
And finally there was Chrysler Imported from Detroit.
Best in show, at least for me. First of all it took me by surprise because I hadn't seen it ahead of time. And while I am impressed by all the activity on social media leading up to the game, I do have to say that the experience of watching a great piece of film in the moment was priceless. The storytelling was the best of the lot for sure. The music, use of celebrity, and cinematography made for an attention-getting moment in advertising history. But the pride in America and what we all do for a living and what we can all do to improve our lot is what hit it out of the park for me (sorry that's a baseball analogy I think). It was insightful, creative, emotional, engaging, entertaining, brand building, and memorable. It changed the way I think about the brand, about Detroit, and about our future together. What more can you ask for in a piece of advertising?
Best in show.
Thanks to everyone who participated with me in the live posts and tweets, particularly the #bzbowl bunch. Experiencing the "game" via Facebook and Twitter, while exhausting, was so much fun. Big thanks to Mike!
Lesson learned? Find a great consumer insight to lead your creative development, and then tell a compelling story. That's what will deliver great advertising, for the Super Bowl or not.
Let's continue to ponder these great advertising moments and improve our craft. It gives me great pride. - Jim Joseph, President of Lippe Taylor Brand Communications and author of "The Experience Effect"