Hard to believe it's one day until #BZBowl and all the 2011 Super Bowl ads we'll be tweeting about throughout the game. We invite Brainzooming readers on Twitter to join us for viewing (although it seems like they've all been released already), reviewing, and commenting on the 2011 Super Bowl ads Sunday afternoon and evening as part of the #BZBowl! Even if you're going to be at a Super Bowl party, you can share the occasional tweet and also take along copies of the #BZBowl Super Bowl ads party game instead of fattening chips and dip!
Today's pre-2011 Super Bowl guest post comes from Dr. Max Utsler, who teaches journalism at the University of Kansas. While I never had him as an instructor, Max has been an incredible inspiration for Brainzooming content. Speaking to one of Max's communication classes several years ago led to creating the "Taking the NO Out of InNOvation" presentation and ebook. Last year, a post based on a talk to his class about sponsorship marketing strategy resulted in a high ranking Google post.
With all that, it's a pleasure to turn today's Brainzooming over to Max to share some of the work he's done on ads and spokespeople as it relates to who we'll be seeing in this year's Super Bowl ads: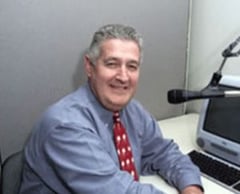 I don't know where Peyton Manning plans to spend Super Bowl Sunday. It won't be the billion dollar JerryDome in Dallas unless he buys a ticket. Nope, his team lost in the first week of the playoffs. But Peyton also won't be on your TV screen in a Super Bowl ad with any of the seemingly hundreds of commercials he stars in. No DirecTV. No Sprint. No Sony. No Xbox. Sadly, no MasterCard-- and those are some of the funniest ads ever produced. While Super Bowl Sunday is the biggest game of the year as far as TV commercials are concerned, Peyton will be on the sidelines. So will most of his fellow current NFL stars. And surprisingly, the rest of the top sports endorsers will also find themselves spectators and not participants in the multi-million dollar television Super Bowl ad extravaganza.
According to a recent poll conducted by Harris Interactive, 25% of women and 12% of all 100+ million Super Bowl viewers watch mainly for the commercials. They will see close to 50 minutes of commercials in the game. The audience will see a significant number of celebrities but very few athletes.
I've tracked celebrity appearances in Super Bowl advertising for the past four years. The roster of NFL celebs features Troy Aikman, Jimmy Johnson, Don Shula, Bill Parcells, Mike Ditka, Jim McMahon and Howie Long. They all have one thing in common. They've all retired from the NFL. Bret Favre, Troy Polamalu and Ray Lewis have at least one Super Bowl ad appearance in the last few years. Tim Tebow appeared in the Focus on the Family commercial last year. That drew quite a reaction, much of it negative.
The NBA's Dwayne Wade, Charles Barkley and Shaquille O'Neal have all popped up in Super Bowl commercials. MLB's Derek Jeter and Henry Aaron made it to the big show.
Super Bowl advertisers steer away from NFL stars for several reasons:
The extraordinary cost of ads in the game stands out. Paying a player to be a pitchman costs big bucks.
It's hard to find time during the season to shoot a fresh spot for the game. And the Super Bowl is all about fresh spots.
Advertisers can't predict which teams are going to have a good season, which players will suffer injuries and which players will become the lightning rods of the media and public opinion (see Exhibit A, Jay Cutler).
As a result sponsoring brands may shy away from using players during this huge event. In their place, Super Bowl sponsors seem eager to upstage each other with creative spectaculars starring furry creatures or to merely maintain their normal advertising message strategy as safer alternatives to NFL pitchmen.
Contrast that to NASCAR and the Daytona 500, often called the Super Bowl of motorsports. On average, more than 15 percent of all Daytona 500 commercials feature one or more NASCAR drivers. While one could suggest it is because those drivers have a contract with a sponsor, their appearances are rarely for their main sponsor. Popular drivers such as Dale Earnhardt Jr., Tony Stewart or Kasey Kahne might appear in as many as four different commercials on race day. On average 18 different drivers appear in ads during the 500, and that list comes from a roster of 43 as compared to the more than 1500 NFL players. In at least two of the past four years, more NASCAR drivers appeared in Super Bowl Ads than NFL players.
"In football you're a fan of the helmet," said Ken Cohn, vice president of business development for Millsport Motorsports, a Charlotte-based race marketing company. NASCAR is different as fans worship the drivers. "They are seen as more human. They are normal-sized guys driving cars. We can relate to that," says Cohn.
As I mentioned earlier, celebrities will make significant appearances in this year's ads:
The e-Trade baby is moving into the superstar category.
Look for Ozzy Osbourne and Justin Bieber to team up in a Best Buy spot.
What Super Bowl watch party could be complete without a few titillating seconds of that All-American Go-Daddy girl, Danica Patrick. She'll be joined by Biggest Loser trainer Jillian Michaels. Be still my heart.
Roseanne Barr will take over in this year's Snickers ad, taking over for Betty White, who parlayed her Super Bowl fame from 2010 into another career revival and a guest host stint on Saturday Night Live. I can hear the Snickers already.
The use of celebrities in advertising has long represented a modest upside versus a significant downside. For every Bill Cosby and Jell-O or Michael Jordan and Gatorade, we find O. J., Tiger, Lindsay Lohan or Charlie Sheen. The National Beef Council's spokesman Robert Mitchum died of a heart attack. It replaced him with Cybill Shepherd who the media soon found was a vegetarian. Upon further review, maybe we're better off without more celebrities in Super Bowl ads. - Max Utsler