Super Bowl 50 featured the Carolina Panthers and Denver Broncos facing off against one another, with the Broncos coming out on top, 24 to 10. Despite NEVER being a Broncos fan, I was rooting for Peyton Manning to take the Denver Broncos to victory (although we did have a Panthers fan in the house) . . . Now, Cooper Manning will be the son at the Manning Thanksgiving table without two Super Bowl rings . . . . Maybe for the first time in many years, I was more excited about the football than the advertising. I am not sure if I am the only one but I am SO OVER all the hype for Super Bowl ads. In any event, here are my take aways from the Super Bowl (and we all know you have to have a good take away ratio to win the Super Bowl!
Super Bowl 50 Winners
Lady Gaga set the new standard for singing the Star Spangled Banner, whether at the Super Bowl or ANYWHERE else. And to all the people going, "Remember Whitney Houston," I say, Gaga Number 1, Whitney Number 2 . . . Hyundai scored early with Kevin Hart using the auto's Car Finder technology to keep an eye on his daughter and her date to make sure the boyfriend stayed away from any precarious tunnels. I guess Car Finder is the modern father's best substitute for a chastity belt . . . The Doritos crowdsourced Pregnancy ad introduced a new paternity test (the baby goes after Doritos just like dad does) and introduced (whether intentionally or not) a pro-life message.

The Skittles and Steven Tyler ad worked. I wanted to see it again, and I had already seen it . . . While there were various #SuperBowlEXP tweeters bashing it, I gave shout outs to Toyota for getting more product mentions in its Prius ad than all other Super Bowl ads combined. It was a smart use of repetition and tackling challenges to product perceptions. All that, plus it featured an OJ Simpson mini-series tie-in and was capped off by another ad after the game's finish. Of course, as my wife asked, "Where is Jan from Toyota in all this?"
Super Bowl 50 Losers
Pizza Hut featured an early ad for its Garlic Knots. That product name perfectly sums up what my stomach would be like if I ate that stuff . . . There were questions about why the advertisers seem not to understand the value of integrating social media and digital with their $5 million thirty-second advertisements. A hashtag is easy to cook up (unless you are Bud, which put a space in a hashtag a few years ago on a Super Bowl ad), and a hashtag is just scratching the surface . . . I completely missed the PayPal ad. I then Googled it to watch it online and missed it again. PayPal should have featured PeyTon in its ad . . . By the way, did you see the Papa John guy catch up with Peyton as the game was ending?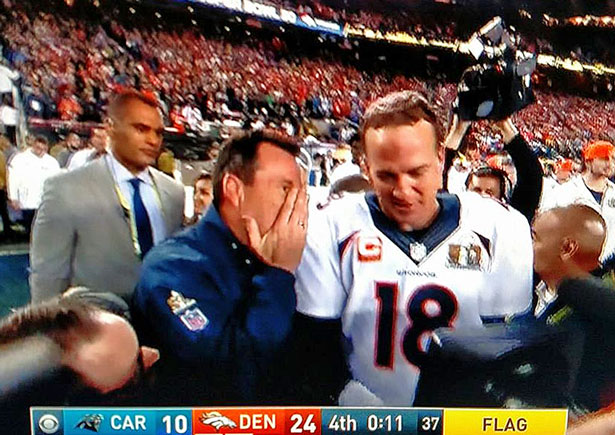 When it came to the Half Time Show, I'm not sure what connection Bruno Mars had to Coldplay, but Bruno Mars was actually enjoyable to listen to by comparison . . . By the second half, the ads seemed to be mostly snoozers. With commercials about constipation, diarrhea, and toe nail fungus, one #SuperBowlEXP tweeter asked, "When is this shit going to stop?"
Fun Facts from Super Bowl L
A word to the wise advertiser: there's a place between no spoken copy (Acura, PayPal, Budweiser) and too freakin' much spoken copy (RocketMortgage) where a $5 million Super Bowl ad actually works . . . Of all the Super Bowl MVPs, Joe Montana is the only one I have had a brush with greatness with previously. When he played for the Chiefs, we saw Joe and Jennifer eating at a local restaurant for a late lunch. One other time, Joe Montana came in for take-out at a restaurant where we were enjoying a Friday night happy hour . . . Thanks to all the tweeters who corrected me on thinking it was Denis Leary in the Snickers / Marilyn Monroe ad. Yeah, you were all right, it was Willem Dafoe. But I still contend it would have been funnier with Denis Leary . . . The whole Puppy-Monkey-Baby thing, contrary to what Mountain Dew would want you to believe, represents three things that need not have ever been combined in a Super Bowl ad. Same as with chronic pain, opioids, and constipation. And BTW, OIC missed a cool sponsorship opportunity. Constipation should have been the official NFL sponsor of all False Start penalties in the Super Bowl . . . It sounded like Peyton Manning changed his trigger call from "Omaha" to "WhatThe" at one point during the game . . . It took Avocados to get Scott Baio, cramped airplanes as torture chambers, and the infamous is it blue/black or gold/white dress into the Super Bowl. Good job.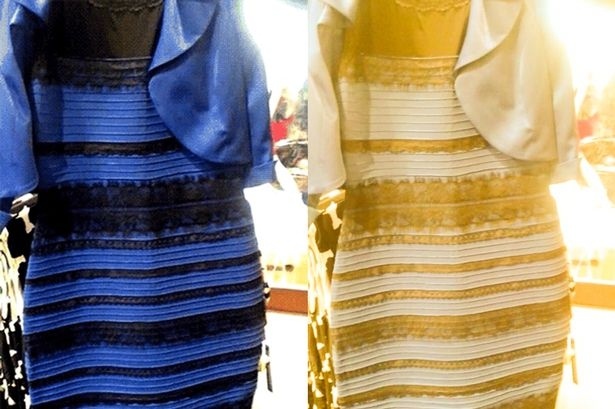 Finally, the Super Bowl Babies ad was interesting the first time, but I am not sure it had as many legs as the NFL tried to get out of it. Of course, that may be sour grapes because the sad fact is all the Kansas City Chiefs Super Bowl Babies are 45 years old.
Well, there is always next year for the Chiefs, and for some better Super Bowl advertisements, with maybe a classic advertisement SOMEWHERE in the mix. Here's to next year's LinkedIn-sponsored, Super Bowl LI. - Mike Brown
Download our FREE "Taking the No Out of InNOvation eBook to help your career strategy as you embrace greater creativity and appreciation for ideas of the talented team members surrounding you! For organizational innovation success, contact The Brainzooming Group to help your team be more successful by rapidly expanding strategic options and creating innovative growth strategies. Email us at info@brainzooming.com or call us at 816-509-5320 to learn how we can deliver these benefits for you.