Talking with various colleagues, clients, and potential clients recently, each discussion included a reference to innovation expertise.
"You're the expert in innovation, what do you think?"
That started me thinking, "Am I an expert?"
Who exactly IS an innovation expert? And WHAT is an innovation expert?
I don't know for sure, but here's the first in a series of articles to explore the question.
One type of innovation expert knows a great deal about innovation tools and techniques that propel ideation to new heights. This is an expertise in facilitation.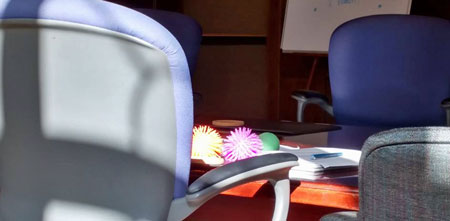 Facilitating innovation ideation is an art and a science that isn't easy to do. It's also definitely not for the faint of heart.
Good facilitation takes finesse, fast decision-making, an ability to read people quickly, and high energy. It's all about the pivot- also practice.
You can read about many of these innovation tools and techniques. But you have to make it your own set.
Training by other experts is helpful (innovation training is an expertise for another article), but it takes the courage to practice, practice, and practice.
It reminds me of a stand up comedian. For a long time you make a fool of yourself. Some people like you and some people don't. Your style works for some and not for others. You have to take a lot of risks. Work for drinks. And, most importantly, stand up and expose yourself, trying, almost every time, something new while perfecting the old over and over and over again.
What did Malcolm Gladwell say? 10,000 hours is the hurdle for expertise? Yeah, I think if you are serious about becoming the best possible Ideation facilitator, you are one kind of Innovation expert.
But again, that's just one type of innovation expert.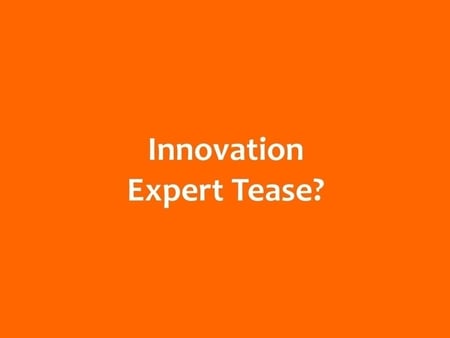 Your innovation expertise could also be in training, executing of innovation Strategy and Models, project management, and leadership.
Exploring those varied types of expertise in future weeks will help determine this innovation expert definition yet. That should lead to a snappy answer to questions about who the innovation expert in the room is. – Marianne Carr
Looking for Ways to Develop a Successful
Innovation Strategy to Grow Your Business?
Brainzooming Has an Answer!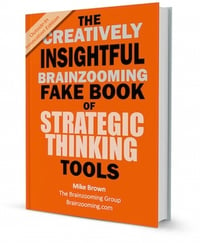 Business growth can depend on introducing new products and services that resonate more strongly with customers and deliver outstanding value.
Are you prepared to take better advantage of your brand's customer and market insights to generate innovative product ideas? The right combination of outside perspectives and productive strategic thinking exercises enables your brand to ideate, prioritize, and propel innovative growth.
Download this free, concise eBook to:
Identify your organization's innovation profile
Rapidly deploy effective strategic thinking exercises to spur innovation
Incorporate market-based perspectives into your innovation strategy in successful ways
[sc:Outside-In ]