We see seven keys to creating an innovative workplace culture where individuals are able to meaningfully contribute to the organization's innovation strategy.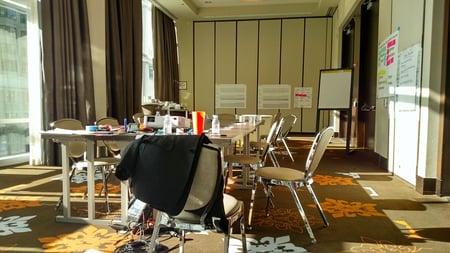 If you're looking at your organization and wondering where to start to foster a more innovative workplace culture, here are forty articles to go deeper into the topic.
An innovative workplace culture:
#1 Provides Direction
It's vital to point your innovation strategy in a direction. That doesn't mean leadership should spell out everything. Yet sharing knowledge about what matters for the organization's future success shouldn't be a mystery to those working on innovation initiatives.
#2 Invites Broad Participation
Throw open innovation to encompass perspectives from throughout the organizations AND outside the organization. Instead of asking people for the next big ideas, ask them for insights and perspectives that can contribute to shaping big ideas for the organization.
#3 Meaningfully Engages and Involves Employees
Develop multiple innovation roles that match your team's talents, strengths, perspectives, and aspiration. Provide the training, structure, and access to opportunities to best use their knowledge and expertise to drive the innovation strategy.
#4 Encourages Change
Make sure senior leadership is saying and DOING things that send a clear message: trying new things is fine, we understand not everything is going to work, and it's vital we look beyond our current environment to identify innovation strategy possibilities.
#5 Pursues Smart Possibilities
There are clear processes in place to explore, assess, and prioritize the best innovation opportunities and meaningfully propel the organization forward.
#6 Stays Agile
What's innovative will continue to change. Your environment needs to be ready to understand what's important today while looking ahead to future developments and opportunities to disrupt markets and competitors.
#7 Celebrates Progress and Success
For all the fanfare about celebrating failures, an innovative workplace culture recognizes and celebrates trying and learning, progress and determination, AND success.