When we need a change of creative thinking scenery around The Brainzooming Group, we search for new temporary meeting locations that provide plenty of space, a beneficial balance of both quiet and a crowd's buzz, and ready access to food and beverage (Diet Dr. Pepper, in my case). One great spot we happened upon in the past year is the lower level cafeteria area at a local community college. When we visit there during off days, it delivers on all three of our criteria.
Creative Thinking and New Scenery
During a meeting there for an internal planning session for The Brainzooming Group, I noticed an intriguing art object down the hall from where we had staked out a space.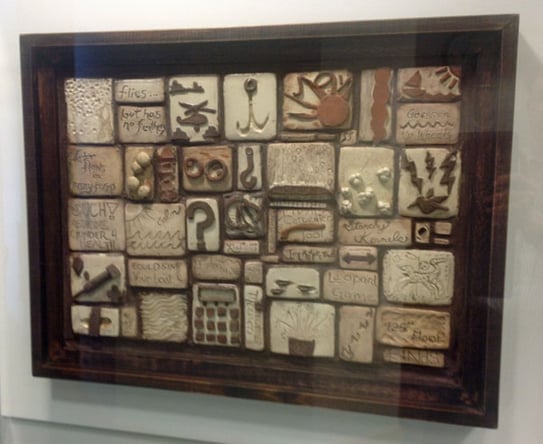 Looking at the various ceramics assembled into the art object, I started reading the description to its right. Rather than the typical art description, it highlighted the creative thinking process used by Johnson County Community College (JCCC) Center for Innovation. After the initial input process, the Center for Innovation has each group participate in a creative activity that's completely new to get the group more comfortable with risk taking and uncertainty.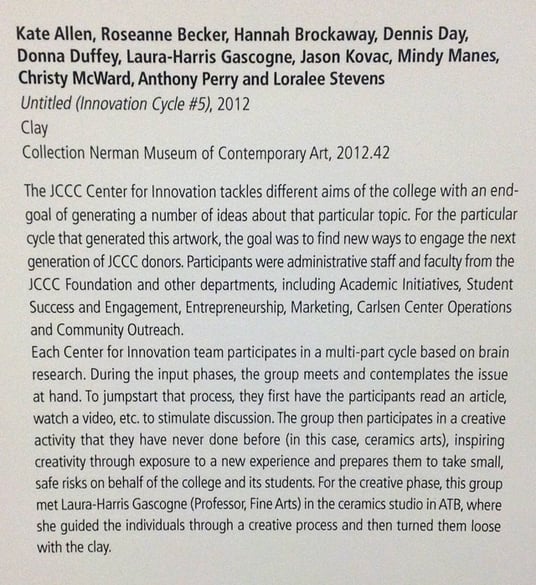 Creative Thinking and New Creative Activity
I'll admit we don't typically take the time during a client session to put a creative thinking group through a new creative activity such as this. While this is something we often do as part of our Brainzooming creativity workshops, it rarely finds its way into client strategy sessions because we focus very specifically on the inputs and creative thinking exercises we need to develop a strategy, plan, or new concepts.
This was a great reminder, however, to take better advantage of the non-threatening, risk-taking lessons in a new creative activity. – Mike Brown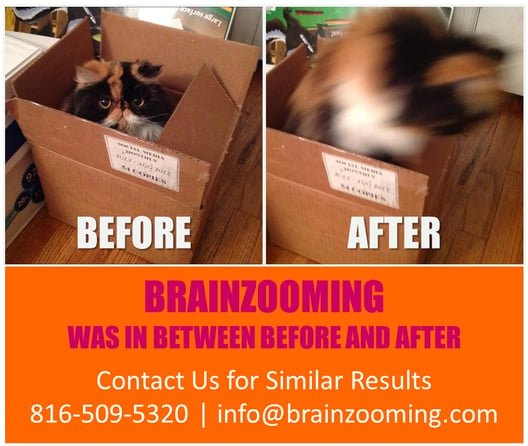 For More Information | Phone: 816-509-5320 | Email: info@brainzooming.com