Reviewing search results for the Brainzooming website shows creative thinking skills and creative inspiration are among the most popular blog topics here. Those readership metrics have prompted additional "how to be creative" articles in the last year.
It is good since it demonstrates a responsive editorial calendar to address your interest in creativity topics.
It is bad in that it can make it more challenging for readers to find "how to be creative" tips and ideas when you most need them (at least that is what some Brainzooming blog readers have said).
To make it easier to track down creativity help when you want it, there are 188 creative thinking and creativity tips, tricks, and ideas for then you need creative inspiration.
Personal Creative Inspiration
Want to Sharpen Your Creative Thinking Skills?
Needing a Creative Confidence Boost?
Looking for a Personal Creativity Recharge?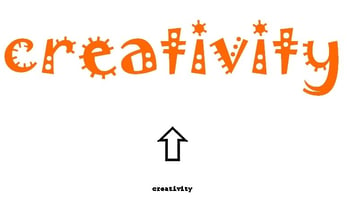 How to Be Creative with a Team
Need to Build a Great Creative Team?
Trying to Protect New Creative Thinking as It Develops?

Inspiration for How to Be Creative in New Ways
Want to Use Social Media for Creative Inspiration?
Thinking about Tapping Twitter for Ideas on How to Be Creative?
Needing to Successfully Implement Your Creative Vision?
Stumped on How to Borrow Creative Ideas with a Clear Conscience?
Needing Idea Generation for Creative Names for a Product or Service?
Looking for Ways to Achieve Extreme Creativity?

Creative Performance
Having a Creative Block?
Looking to Jump Start Your Creative Performance?
Ideas for Turning off Your Creativity to Finish a Creative Project?
What other topics are you interested in about creative thinking skills and how to be creative?
There are plenty more articles on how to be creative throughout the Brainzooming blog, but if we have not covered a creativity topic you are looking for, let us know. We will get it addressed! – Mike Brown
Download the free ebook, "Taking the NO Out of InNOvation" to help you generate fantastic ideas! For an organizational creative boost, contact The Brainzooming Group to help your team be more successful by rapidly expanding strategic options and creating innovative plans to efficiently implement. Email us at info@brainzooming.com or call us at 816-509-5320 to learn how we can deliver these benefits for you.