It's no surprise that search phrases including "strategic planning" have been sprinkled throughout the top searches drawing people to the Brainzooming blog recently: it's strategic planning season!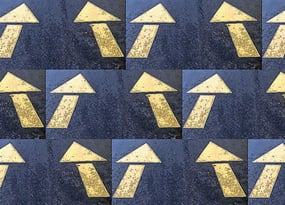 Strategic planning season for a planning person starts in April or May. Most senior executives, however, do not begin thinking about it until the third quarter. No matter the time of year, this updated Strategic Planning Toolkit from The Brainzooming Group can be a help to you.
There are a variety of links here to background information and tools on various dimensions of strategy, including preparing for strategic planning, strategic thinking exercises, and keys to creating strategic impact from your planning efforts.
The Brainzooming Strategic Planning Toolkit
The Brainzooming Group is also here as a resource for your strategic planning – especially if you're feeling under the gun to both develop and deliver the implementation steps necessary for creating strategic impact in your organization. Give us a call, and we are ready to get started to support your efforts!
Preparing for Strategic Planning
Brainzooming – A Strategic Thinking Manifesto
Marketing Strategy When You Are Too Smart for Strategic Planning
8 Questions to Ask Before Launching a Strategic Planning Process
Strategic Planning Benefits – 18 Ways Strategic Planning Helps Your Organization
Creating Change and Change Management – 4 Strategy Options
Before Wild Creativity, Get Grounded in Strategy First
Strategic Planning – 5 Dangers of Cheaping out on Hiring a Facilitator
The Process of Strategy Planning: 5 Ways to Keep the Boss from Dominating
Strategic Thinking – Damn Right, Left Brained People Have a Creative Thinking Role
Creative Thinking Skills – 5 People Vital to Critical Thinking, Literally
Strategic Thinking Skills – 29 Clues You're Not Dealing with a Strategic Thinker
Strategic Planning Exercises and Tools
Strategic Planning Doesn't Have to Kill Creativity
Strategic Thinking Exercises – 6 Characteristics the Best Ones Have
Strategic Thinking Exercises – More than 200 Strategic Planning Questions
Strategic Thinking – Exercises and Tools for Creative Thinking and Strategy
Strategic Thinking Exercise – 7 Ideas to Turn a SWOT Analysis into a SWOOT
A Strategy for Predicting the Future More Accurately
Strategic Opportunities – How to Effectively Prioritize Them
Creating Strategic Impact
Disruptive Innovation, Change Management & Taking the NO Out of InNOvation
Strategic Thinking Exercise – 16 Signals Strategizing Has Become Procrastination
Making a Decision – 7 Situations Begging for Quick Decisions
Strategic Planning – 7 Questions for Avoiding Strategic Management Failures
No Implementation Success? 13 Reasons Things Getting Done Is a Problem
Why Change Is Hard – 3 Strategic Thinking Ideas for Making Change Easy
Major Change Management – Managing Ongoing Performance Gaps
Strategic Alignment – 4 Lessons for Line and Staff Organizations Working Well
Project Management Techniques – 21 Articles to Better Manage Projects
Checklists – Helping Visualize the Uncertain When Plans Fall Through
Are you achieving the strategic impact and results you expect?
If your results can be more than they are right now, email or call us and let's talk about creating strategic impact for your organization! – Mike Brown
The Brainzooming Group helps make smart organizations more successful by rapidly expanding their strategic options and creating innovative plans they can efficiently implement. Email us at info@brainzooming.com or call us at 816-509-5320 to learn how we can help you enhance your strategy and implementation efforts.