I love seeing an integrated marketing communications effort (or any type of integrated program planning) play out successfully. When a program displays strategic integration, it makes it easier on the audience to get the message let alone its efficiency for the message sender in delivering the message successfully.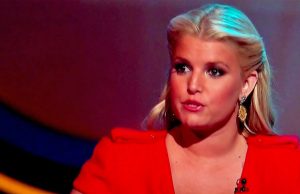 There's a recent case in point, as newly ordained fashionista Jessica Simpson made an appearance on the NBC program "The Biggest Loser" last night, doing makeovers for a couple of contestants. "The Biggest Loser" episode was right before the new Jessica Simpson fashion-oriented NBC competition TV show, "Fashion Star." While I didn't get to see TBL, I heard a lot about it Monday night when Cyndi was watching "The Voice" and "Smash," also on NBC. And on "Fashion Star," the integration continued with Macys, Saks, and H&M buyers bidding on designs that are magically available in their stores today for the public to buy.
What an example of great strategic integration.
But how do you make sure you're planning for all the steps you need to address to successfully integrate a marketing effort?
A 15-Step Checklist for Integrated Program Planning Success
Considering what might have had to happen to make sure Jessica Simpson appeared on "The Biggest Loser" as a lead in to her new "Fashion Star" reality TV show provides a great checklist any of us can use when developing an integrated plan. Here are fifteen steps for successful integrated program planning the people behind "Fashion Star" would have had to consider:
Evaluate the need for and benefits of an integrated effort.
Develop a preliminary plan with the flexibility to incorporate integration opportunities.
Sell-in integration's value to stakeholders who may have to be convinced.
Develop a timeline so you can look for and plan seemingly far off integration opportunities.
Research what other efforts provide adjacencies (timing, geography, process, etc.) to your effort, in addition to thinking through other intriguing strategic integration possibilities.
Act with enough time to modify plans already in place within your own organization or with potential integration partners.
Reach out and build relationships with parties responsible for potential integration opportunities.
Secure agreement to integration activities with other partners.
Anticipate external situations and the context when the integrated program will roll out.
Create story lines to make the integration make sense to audiences.
Coordinate resources across all involved parties.
Take necessary steps with all partners to prepare to implement the integrated effort.
Manage the coordinated activities so any unforeseen challenges to the integration effort won't derail it.
Promote the integrated program so all target audiences are aware of and understand it.
Implement the integration and perform any follow-up.
What do you think? What type of checklist do you use when developing and implementing an integrated marketing communications effort or managing other integrated program planning?
Fifteen steps might seem like a lot, but I'd invite you to use this checklist when you're in the planning phase to make sure you maximize any integrated program planning opportunity. - Mike Brown
The Brainzooming Group helps make smart organizations more successful by rapidly expanding the strategy options they consider as we create innovative plans they can efficiently implement. Email us at info@brainzooming.com or call us at 816-509-5320 to learn how we can help you enhance your strategy and implementation efforts.