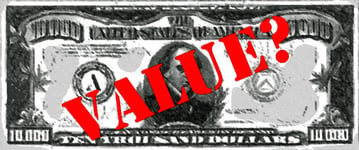 Is strengthening your customer value proposition on your organization's list of brand strategy objectives this year?
A great value proposition should make it dramatically clear to prospects and customers why choosing the product or service your brand offers will yield greater returns with less hassle than any other option available to them – including doing nothing.
Strengthening Your Value Proposition
If you are looking at strengthening the customer value proposition for your brand, here are three key areas you can address:
1. Strengthening Your Brand's Current Value Proposition Proof Points
Exploit all the current opportunities to capture potential proof points – both quantitative and qualitative – to create new metrics and tangible examples linked to customer value perceptions and demonstrating compelling support for your brand's value.
2. Improve the Delivery and Format for Communicating Your Value Proposition
Improve how you showcase the messages and other support elements behind your value proposition so these messages speak more clearly and forcefully to your various audiences.
3. Energize Your Organization to Build Additional Value Proposition Support
If you understand the components driving value perceptions for your customers, look around your organization to ensure you are capturing supporting metrics and stories at every point possible to strengthen your value proposition on an ongoing basis.
Brand Strategy and Value Proposition Enhancements
If your value proposition is completely missing the mark, you may need to totally rework it as part of your brand strategy enhancements. That work should start with market research to understand whether the creates value in your industry has changed, even without you realizing it.
If you know your brand strategy and value proposition are still pointed in the right direction, however, these three areas address big potential weaknesses keeping your customers from understanding the value you deliver for them. – Mike Brown
The Brainzooming Group helps make smart organizations more successful by rapidly expanding their strategic options and creating innovative plans they can efficiently implement. Email us at info@brainzooming.com or call us at 816-509-5320 to learn how we can help you enhance your strategy and implementation efforts.