Our buddies at Armada Corporate Intelligence addressed what sections you should include in your go to market strategy plan in their "Inside the Executive Suite" feature. They highlighted ten different sections to include your strategy plan. (Note: If you want to learn more about the Armada Executive Intelligence Brief system and get in on this great publication for an incredibly low monthly rate, please visit the Armada website.)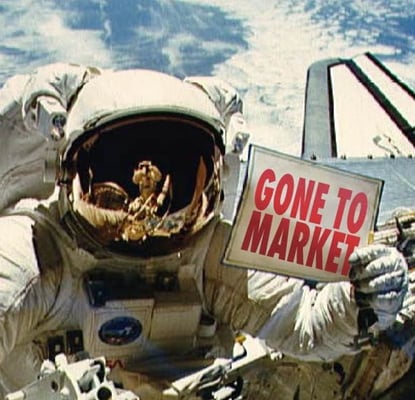 10 Sections Your Go to Market Strategy Plan Should Include via Armada Corporate Intelligence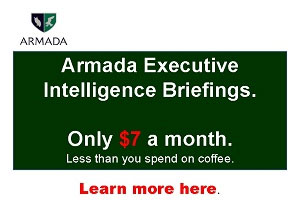 The term "go to market" strategy cropped up perhaps fifteen years ago. In b-school and for years in the business world, we created "marketing" plans. Maybe consultants coined the new term. We see the difference between a marketing plan and a go to market strategy focusing on how the latter incorporates an understanding of customers, what attracts them, and what a brand does to introduce and win share with a successful product or service. (For brevity, we'll use "product" to represent both products and services from here on.)
We haven't found a perfect list of what a go to market strategy incorporates. The list here, however, is what we've identified and used. It's a starting point to adapt from as you work on bringing new product initiatives to market:
Target Market
You need to communicate the primary targets you are trying to reach based on a product's design, intended experience, and marketing. "Everyone" is not an answer to describe the target market. You should pursue a definable, distinct portion of the available audience. Although targeted, it needs to be large enough to deliver on revenue and profit objectives. When targeting multiple groups, communicate which one is the primary target versus others you might include in your marketing.
Brand Strategy
This isn't just about logos, advertising, and colors. That's only a part of brand strategy. The go to market strategy should address alignment between your employees, product quality and experience, audience communications, and everything else reinforcing your brand and how you'll introduce and market a new product. The brand strategy sets guidelines for the go to market approach and provides a platform for new, smart ideas to integrate the product within the overall brand.
Positioning & Messaging
Positioning addresses where you want to place your product in the marketplace relative to competitive offerings. The position (and messages conveying the position to the market) should be distinct versus competitors' market positions. Developing a product's ideal position incorporates what the target market expects and will accept from the brand. It also includes what customers will reward through positive buying behaviors. Articulating the position is a start; the remainder of your go to market strategy addresses delivering on the position daily.
Value Proposition
A value proposition can take various forms. Two common elements are needed irrespective of the format. Initially, the value proposition must clearly communicate how customers, through using your product, will receive more in return than the sum of what they paid and the other "costs" associated with using it. The other essential is the value proposition isn't just a statement. It must translate to real world product purchase, use, and support experiences.
Sales and Distribution Channels
This covers the varied means of selling and getting the product to customers. It could include strategies for direct sales, inside sales, inbound marketing, wholesalers, distribution partners, alliances, affiliates, etc. It also incorporates all the elements necessary to support channels and relationships, including recruiting, hiring, training, tools, deployment, and the supply chain.
Customer Touch Points
You won't just reach customers through the sales and distribution channel touchpoints. This strategy component addresses how the product will rely on direct and indirect online contact (web, social media, content), front line service providers, the customer service team, and any other places where you expect customers will interact with your brand and form perceptions about the experience.
Pricing Strategy
The pricing strategy must fit with all other sections to strategically and effectively support the market position and value proposition. It's impossible to cover creating a pricing strategy in one paragraph. There's one common trap, however, we see trip up many companies: the pricing strategy may have nothing to do with the production costs. Pricing isn't necessarily your cost plus a certain percent added as a mark-up. You develop a pricing strategy to support the right value proposition in the marketplace; getting costs in line to support that position is a separate issue.
Marketing Communications Strategy
As with brand strategy, many executives incorrectly think this is the only part of a go to market strategy. Within this section, make sure you have the right mix of online presence and content, advertising, collateral, event marketing, public relations, and internal communication to support the product's position and intended messages.
Supporting Technology and Systems
More than ever, technology is an integral part of developing and launching products. Smart marketers invite the IT team to the table early when planning a new product. They can help identify innovative ways to use technology to maximize the customer experience and improve efficiencies that create a more attractive cost position.
Metrics
Whether at the start or end a go to market strategy, develop and refine relevant metrics throughout creating the approach. Rather than simply including only sales units, revenue, and profitability targets, metrics should be in place to help identify progress and challenges during the entire implementation process. – Armada Corporate Intelligence
Download our FREE "Taking the No Out of InNOvation eBook to help generate extreme creativity and ideas! For organizational innovation success, contact The Brainzooming Group to help your team be more successful by rapidly expanding strategic options and creating innovative growth strategies. Contact us at info@brainzooming.com or call us at 816-509-5320 to learn how we can deliver these benefits for you.