I love reading about innovative organizations of all sizes and imagining what questions they might have asked to generate their breakthrough ideas. It's one way to keep our work for Brainzooming clients (and readers) incredibly fresh, fun, and full of promising possibilities.
Just back from one of those jaunts through a mega list of innovative profiles, here are 72 new questions you can use to stimulate ideas in:
Pick a category or select questions from throughout the list to stimulate new strategic and innovative opportunities whenever you need them.
72 New Innovation Questions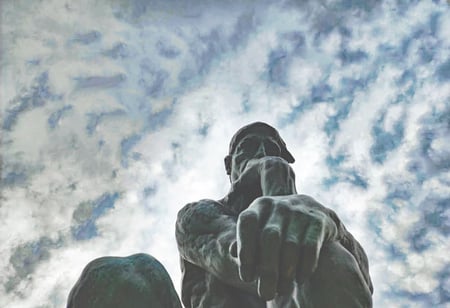 Branding and Marketing Strategy
If we needed to start being an entertainment company by two weeks from tomorrow, what would we do to entertain our audiences?
What shape (circle, square, triangle, rhombus, etc.) could best represent everything we do?
What are all the ways to attack us and shut us down (and are we prepared to protect against them)?
How can we monetize the emotion that our brand creates?
What are ways to inject playfulness into our brand to make it more fun?
How can we use humor and satire to critique and subvert our industry's shortcomings while still make outstanding products people want to buy?
How can we suddenly serve a micro-niche audience and make it work tremendously well?
What's a market gap where, if we serve it, we'll look socially conscious for addressing it? How do we feel about these opportunities?
How can we make the value we produce so apparent that we never have to deliver another sales presentation?
If our brand were a streaming service, what would we stream (both our own and others' content) that our audiences would want to binge watch?
Culture, People, and Diversity
What would a company-wide checklist look like that makes everyone think about diversity and act to expand it?
If we supported everyone in our organization having creative, fun meetings, how would our internal culture change?
What are ways we can accelerate training our future employees to be ready to work for us?
Who, given a safe space, would be happy to point out what's misguided in our organization's vision and direction?
If we gather our "Ocean's Eleven of Incredible People," who would be on the team?
Ecosystems
How could we upscale what we offer by going to customers with bigger solutions from an ecosystem of providers?
What are ideas for creating global partnerships to expand who we serve, how we serve them, and the benefits we deliver for them?
In what ways could technology better connect our ecosystem partners to consumers and enable more efficiency and effectiveness for all of them?
If we became a problem fixer that tracked down bad actors in our industry, what does that look like?
Who outside the company do we most want to partner with?
How can we offer an ecosystem that attractively invites creators, showing their talents to new audiences?
What would it look like to devellop an economic platform for developers to create based on our brand and support?
Where can we focus energy on helping everyone in our ecosystem to perform better?
Where can we create more fan-to-fan interaction among our audience?
Innovation of All Sorts
What if we take something familiar that we offer and create a completely unexpected twist that makes people look twice?
Where can we create temporary solutions that will make business disruptions even better than normal operations?
In what ways can we innovate something in our industry that government usually handles?
How can we use anything possible to fund more adventurous ideas (and then what would the adventurous ideas be)?
How can we create a third-party validation process that helps to build greater trust among buyers of our entire product category?
What do we already have that would let us build something new around it to eliminate time and resources?
When you have an idea, try these three modifiers to build more ideas: What would make this idea . . . BIGGER? BETTER? BADDER (as in mega edgy and scary)?
What would a hotel resort built around our brand offer to attract visitors?
What parts and pieces can we introduce to users along the way as we develop something bigger?
How can we create a product out of someone else's leftovers?
What are we almost ready to give up on that we should instead give more time to keep developing?
Who is working on taking 80% out of our product or service to simplify it?
What would a team intended to "react to ideas and create noise" do for us, and who would be on it?
What will we do this year to serve those whose life situations call for innovative ideas to address their unique needs?
Within the next 6 months, how will we solve the biggest frustration our marketplace and customers/prospects face?
How can we make it intriguing for our users to help us get better in doing what we do?
AI, Data, and Insights
Which risks from AI are we overestimating?
Which risks from AI are we overlooking?
What are novel ways to gain new insights about ways prospective clients need and buy what we sell?
If we re-imagined what we do as first and foremost a way to capture data, what would it look like and do?
How can we leverage data analytics and machine learning to improve the effectiveness and efficiency of everything we do now and for the immediate future?
How can we invest (more time) in AI replacing what we do? Our staff? Friction spots for customers? Customers themselves?
What's the toughest challenge in our industry, and how can we figure out how AI can 10X accelerate solving it?
What will it take to supercharge our data to customize every marketing message for everyone, everywhere, all the time?
Where can we invest time into using AI to do offer new things we couldn't produce before?
How can we set up a big offline test to better understand what we need to know?
Where do we need more intelligence for the future?
User Experience (UX)
How can we create more immersive experiences that combine the real word with virtual reality to captivate our audience(s)?
What extra support can we offer our power users so that they gain 5X success?
What are new ways to create a seamless experience for potential users from their first need through the final step in satisfying their needs?
What are all the ways we can support customers who want to modify what we provide to make it work best for them?
How can we bridge the digital and physical worlds to create a more immersive and interactive experience for users?
How can we share deeper data and analytics to help users make better decisions when using our brand?
How many steps are we removing from our user processes this year (and which ones and where and how)?
What entertaining content would our audience members create if we invited them to create and share it?
Where in our processes would users accept one or two more steps because it will allow us to deliver disproportionately greater value to them?
What creativity does our brand experience inspire among users, and how can we do more with that?
How can we give more of our brand assets to audiences to allow them to create?
How can we make it harder to use our product successfully, but incorporate more learning and a bigger return when successful?
What opportunities can we create to celebrate customer hacks of our product?
Value Delivery & Cost Strategy
What are all the ways we can free up customers' calendars to give them more time to be creative?
In what ways can we help big companies measure important things that they're too big to monitor and manage?
If we thought of our client proposals and recommendations as "prescriptions," what new things would we do or stop doing?
What's a completely unexpected solution / benefit our product could fulfill for customers?
If we aren't already, how could we introduce product-as-a-service to change everything for customers?
Where can we create a bridge between our audiences and important resources they need?
What are the root causes of problems in our marketplace, and how would we solve them?
Where can we reduce our cost to deliver by 5X, and what will it take to do it?
These Questions Can Be a Blast!
Want to get many more ideas in 1/4 of the time it will take in your typical strategy and innovation meetings? Message me, and we can incorporate these and other Brainzooming questions into a Blast! online collaboration. It will open the doors to incredible new possibilities! – Mike Brown
The Brainzooming Group helps make smart organizations more successful by rapidly expanding their strategic options and creating innovative plans they can efficiently implement. Call us at 816-509-5320 to learn how we can help you enhance your brand's innovation strategy and implementation success.