This is the last of three articles featuring ideas to help you conquer your most significant strategic planning challenge. The lists for all three articles come from Brainzooming readers around the globe report. The first article addressed cultivating strategic thinking, building buy-in and alignment, working toward successful implementation results, facilitating strategy development, and engaging participants in strategic planning. The second article covered other strategic planning challenges, including strategic change management, developing an innovation strategy, building a revenue & profit growth strategy, making strategic planning fun, and creating executive engagement.
This article tackles the final five strategic planning opportunities and challenges. For each strategic planning challenge, we've included four Brainzooming article links to help improve your approach for upcoming strategic planning activities.
What's Your Strategic Planning Challenge? 5 Common Ones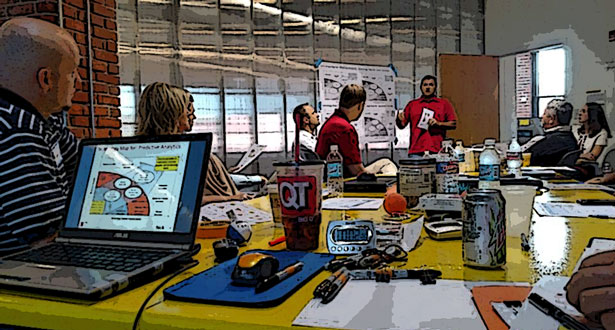 Creating a Vision Statement
Anticipating Market & Industry Change
Finding Time for Strategy
Focusing on Priorities
Leading Culture Change
Want an extra boost to improve the efficiency, effectiveness, and implementation results of your strategic plan?
Contact Brainzooming, and we'll collaborate with you to figure out how we can best help you with ideas, a training workshop, or even facilitating the process along with you.
We're ready. Are you? – Mike Brown
How will you stay up on all the ideas for developing innovation strategies if you don't join us and subscribe to the Brainzooming newsletter? We have a ton of ideas already out here, and more are coming all the time. Sign up to gain your strategic advantage!v