Ten years ago this month (at the time of publication), my boss (the CMO at our Fortune 300 transportation company) presented me with an intriguing challenge. It led to learning a significant lesson about strategic freedom, both professionally and personally.
Our company had been struggling financially because of the recession (which we always felt a year before it hit the papers), crushing debt, poor (but seemingly necessary) operational decisions that deteriorated our service performance, and precipitous business declines.
My boss's request?
That we identify radical, strategic, and high-impact cost reduction opportunities across the corporation. He wanted to present the recommendations to our CEO to challenge the organization's traditional, self-protective thinking.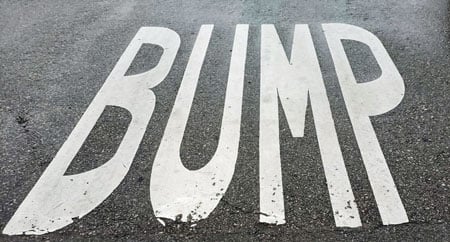 I invited Keith Prather from Armada Corporate Intelligence (a significant part of our largely outsourced strategic marketing department) to join me for a happy hour at Avenues Bistro in the Brookside area of Kansas City. I told him our objective was to go there to drink, to nosh, and to recommend slashing costs and departments that nobody else would willingly suggest.
Once there, we ordered and prepared to write our ideas. I offered the initial suggestion:
"Let's eliminate our jobs. We're strategic marketing. The foreseeable business focus is the company's immediate financial survival. If we are willing to cut ourselves first, we can look at reductions throughout the corporation with impunity. Nobody can ever claim that we tried to single them out and protect ourselves."
Thus, we made the first recommendation to eliminate our roles. Putting our futures on the line provided absolute strategic freedom.

We went on to recommend scores of other reductions. They ranged from consolidating headquarters locations to cutting multiple C-level executives. The list included aggressive business unit closings, reducing our operational footprint through unusual business alliances, and a proposing a lengthy list of things to stop doing or to outsource.
Within days, we'd organized and cleaned up the list. We didn't hear anything about it for nearly a month. Then, one Monday night in late September, my boss called me to say he'd reviewed the list with the CEO. The result was, in his words, "worse than (he) ever imagined."
He'd been assigned a big target: reduce the Marketing department from sixty people to fifteen.
He said he wanted me to be a part of the skeletal organization that remained. At that point, I said, I'd be going backwards fifteen years in my career, taking on roles I'd moved on from years before because there would now be no one left to handle them. Maybe, I wondered aloud, it was time to leave, especially if he could trade my salary for multiple people that he'd need to try to sustain the marketing effort.
That conversation launched a personal evaluation and a week of back-and-forth about what I was going to do. By Wednesday, I'd put my future at the company in his hands. If it was a better deal to go, I'd go. If he really wanted me to stay, I'd stay. Although I knew I'd immediately start Brainzooming if I left, there were no guarantees any of it would work. Yet, because my wife didn't work, there was no opportunity to fail. Brainzooming had to start succeeding right away.
It was tremendously scary.
Yet, putting myself at risk created absolute strategic freedom to not just make the right business recommendation. It also created the personal freedom to make a huge career decision that has led to an amazing (and challenging) decade of Brainzooming! – Mike Brown
How best to stay current on ideas for improving your creative leadership? Join us and subscribe to the Brainzooming newsletter. We have a ton of ideas already out here, and more are coming all the time. It's an easy career advantage that's all yours!