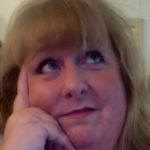 I am crazy for podcasts. Maybe I am not an early adopter. I don't care. I love them.
I have always been a big believer that radio advertising – great radio advertising- was the most creative, and most difficult of the traditional advertising formats. Unfortunately there is also a tradition of really bad radio advertising. That's because it's hard to do. When done well, audio storytelling uses the theater of the mind, making the strongest audience connection. When imagining your own pictures, you are engaged and probably emotionally committed. When audio storytelling is good, it works the head and the heart, which is the essence of great advertising.
Which leads me to Content Marketing. In what ways are Podcasts the ultimate Content Marketing tactic? It is a one-way conversation, at first, but the podcasts I listen to suck me in so deeply that I then seek out blogs, Twitter, and Facebook forums to see what others are saying. I even join the conversation.
However, right now, none of the podcasts I listen to is associated with a brand or some other organization that wants to separate me from my money, or even build its position as an influencer in my professional life.
Could there be a podcast interesting enough to drive this behavior from me? We will see. I hope so. In the meantime, here are my top podcast recommendations.
As always, you can get to the creative clicks via the headlines. Enjoy! – Marianne Carr
Creative Clicks for Podcast Listening
The Timbre.com Postmortem XIX Best Podcasts of the Week
This week's Review of Podcasts on Timbre featured a Freakonomics episode. Not surprising. These guys are clearly masters at creating content. A podcast provides the perfect opportunity to extend a book's premise, eliminating the wait for creating and publishing a follow up book to keep the message alive. A comment at the end of this week's reviews complimented the reviewer and exclaimed that he was not surprised NPR listenership was declining. The commenter couldn't fathom why ANYONE would listen to Radio anymore.
I know why I still listen to radio. It takes a special talent to curate programming really well. What killed radio was the commercialized programming of music based only on promotion. We, as listeners, fell victim to a B2B model. Thus we got bored and left as soon as we could. I listen to The Bridge a local radio station that provides unexpected delight through music I would never find on my own all because the DJs are very talented curators.
In what ways might we improve our curation skills to surprise and delight our audience to be better content marketers?
The Secret of the Mystery Show
"It must be quite a trip, to go about the world with this kind of head on. If every person you see is a treasure-chest of stories just waiting for the right question to open up, then you are never more than seconds away from a glittering, life-changing revelation. But of course, they are, and we're all just too busy power-walking between pointless appointments, listening to podcasts, to notice.
"I wouldn't have thought it was possible to be so moved by an eighty-year-old Swiss man I have never met, in a town I will probably never visit, rediscovering a long-lost gift. But unexpectedly, I'm welling up. Empathy, like God, moves in mysterious ways." - Richard Obrien
This review of the Podcast the Mystery Show, by Obrien, is spot on.
How might your target audience member (also known as a person) be a treasure chest of stories you can tap into for your content marketing?
I just started listening to Lore, a podcast featuring short, dramatic essays about folklore and other mythical longstanding beliefs. It's a lot of fun. One sponsor is The Great Courses. This organization sponsors several of my regular podcasts; I must be the perfect target audience member. The Great Course featured is always relevant to the podcast's topic. Sooo smart. I may never want to take a course about The Law as featured on Undisclosed (yes, I am still riding this trend, can't help it), but I will take this course on Storytelling, particularly since I am offered a listener's discount. One missing cross marketing tactic is that of mentions on the websites of each organization. Why not? Integrate!
Content Marketing Institute Podcast List
It wouldn't be right to discuss podcasts and content marketing without listing a few podcasts featuring content marketing! Here are several. I have not had the opportunity to listen to them yet, so I would love to hear your critiques. All are produced in conjunction with The Content Marketing Institute.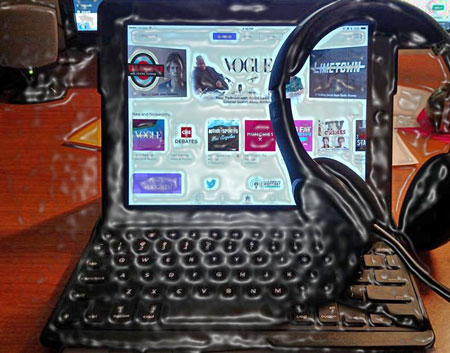 Creative Clicks for Reading about Podcasting
If you're intrigued by podcasting, here are several articles addressing the fundamentals.
The Power of Podcasts for Content Marketing
This article by the Digital Agency, Koozai, from Across-The-Pond (The UK if you are not one of our US readers), is a KEEPER! Written by John Waghorn, it outlines all the basics of Podcasting for your organization. The section about Creating Your Own Podcast. Makes it seem doable. Dispels some myths. It is further fuel for the fire to create a Brainzooming Podcast. Stay tuned.
This article by Sark e-Media gives a great set of questions to ask yourself when deciding to launch a podcast. I am a big believer in strategy, go figure.
Facing the Blank White Page of Podcasting
Wishpond highlights content types and tips for creating a podcast. The tip to interact with other podcasts is most intriguing. When podcasts I follow mention hosts of others - or topics from other episodes - it makes me feel like part of a very special community. I am in "the Know." This concept of exclusivity, or being a member of something, is very powerful in marketing, especially content marketing.
So if Brainzooming starts a podcast, what do you want to hear?
Download our FREE "Taking the No Out of InNOvation eBook to help you generate extreme creativity and ideas! For organizational innovation success, contact The Brainzooming Group to help your team be more successful by rapidly expanding strategic options and creating innovative growth strategies. Email us at info@brainzooming.com or call us at 816-509-5320
to learn how we can deliver these benefits for you.