Amid all the fervor about content marketing and the importance of sharing frequent, compelling content about your brand, there could be a real problem.
Your may be dealing with challenging content. It could even be inaccessible to parts of your intended audience. Maybe your content is:
Overly technical
Meaningful to only a small audience
Difficult to understand or interpret
Boring
Obscure
Maybe you have challenging content for some other reason entirely. If you are saddled with the responsibility for building an audience and making challenging content accessible, what can you do? Here is an idea if you're doing content marketing in this type of situation.
Making Challenging Content Accessible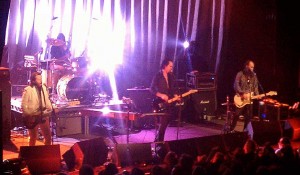 My friend Emma Alvarez Gibson, who is perhaps the biggest Nick Cave fan in the world, has been talking about Nick Cave on Twitter and Facebook as long as I have known her. In an effort to discover shared connections with an online friend, I'd even sampled Nick Cave music on iTunes and eMusic several times. For me, Nick Cave's music could be considered eclectic and challenging content. The songs were generally way too slow for my liking; I didn't "get" his music and certainly didn't download any of his songs.
Then recently, I was direct messaging with Emma and complaining about some things going on that day. Emma said she'd gone through some similar situations and songs from a couple of Nick Cave (Grinderman) albums had been helpful in getting her through it all.
With that, Emma stepped through a masterful plan to make Nick Cave's music accessible to me. The steps are worth reviewing because they'd be appropriate for any organization trying to make its own content more accessible to its audience:
1. Build a personal connection
Beyond connecting my current situation to one where Nick Cave's music had helped her, Emma had shared stories previously about getting to interview the drummer from the Bad Seeds. Her connection made me more intrigued to discover what she enjoyed about the music.
2. Introduce relevant context
When Emma shared links with Nick Cave song recommendations, she offered background information about the songs, the characters, and what the lyrics mean. Now, I had some elements to listen for when checking out the songs.
3. Select a relevant subset of content
Rather than trying to get me to go through the whole Nick Cave catalog, Emma recommended songs from only a couple of Nick Cave records. This provided a pool of content more likely to click with me.
4. Suggest an appropriate and easy starting point
Within the subset of Nick Cave songs Emma recommended, she identified several songs as a good place to start listening. With her input, I created a download list starting with her recommended songs. I liked the very first song I listened to on the list.
5. Check back to gauge reactions
Since I started listening to the recommended songs, Emma has checked back several times to see my reactions and offer suggestions for edgier content to listen to next. Here, she made sure I didn't get frustrated or disaffected and stop listening.
The Result? A New Nick Cave Fan
Emma's efforts turned me into a Nick Cave fan. I can't even begin to tell you how many times I've listened to the song "More News from Nowhere," one of starter songs Emma suggested. Between the hook in "More News from Nowhere" and Cave's delivery, I'm definitely a fan!
If you are involved with content marketing and making challenging content accessible for a brand, what steps do you take to build an audience? In case you're struggling with it, I'd recommend the five-step approach Emma Alvarez Gibson took to turn me into a new Nick Cave fan. You'll see results! – Mike Brown
Download the free ebook, "Taking the NO Out of InNOvation" to help you generate fantastic ideas! For an organizational creativity boost, contact The Brainzooming Group to help your team be more successful by rapidly expanding strategic options and creating innovative plans to efficiently implement. Email us at info@brainzooming.com or call us at 816-509-5320 to learn how we can deliver these benefits for you.