Last week, we published a list of the top 17 Brainzooming posts from 2011 based on your readership and social sharing. Today's list represents my personal standout posts from 2011. As usual, my list of favorite Brainzooming blog posts looks nothing like your list, although there are a few list posts even on here! My personal favorite Brainzooming blog posts most often make this list because of what went on behind the scenes. Some posts are included because they worked well; others did not turn out as I had expected, but still were an important part of the year's content.
For an idea that came from standing in line looking at the magazines at Walmart, this article instigated many reactions from readers. The exercise seems easy enough: list the 100 people who have most defined who you are today. Actually creating the list, however, is more challenging than you would think according to many people I heard from who read the post. I could do some refinement at the fringes of my list, but looking back, my top one hundred are holding up pretty well.
Brainzooming articles are written for many different reasons. This one was written for a client. We had pitched a similar strategic video approach to the client before the Ford Focus Doug campaign was introduced. We simply could not get the sale made, unfortunately, as to why it was the right strategic social networking approach based on the client's brand objectives. We heard multiple reasons why the strategy didn't make sense. The client's six main objectives make up the post along with why each objection was wrong. Beyond seeing how the objections were refuted by Focus Doug, you can also see some really funny videos with an orange puppet. The videos (especially the last one with the boss) are what keep ME coming back to this post on a regular basis.
One Gigabit City post had to make my personal top 10. Sponsoring and designing this large session about Google Fiber coming to Kansas City in conjunction with Social Media Club of Kansas City was a quick decision. It was a success, however, for both our organizations and for the Kansas City community by delivering a crowd sourced, open sourced vision for what Kansas City could become in the not too distant future. While the report is unlike anything we've prepared before in reflecting so many voices, it is a powerful blueprint for reflecting broad community input. If you haven't downloaded the free report to take a look at it, I'd encourage you to do so today.
Nate Riggs has talked to me before about writing certain posts simply to cause a shit storm. That's what this post was intended to do, but it failed miserably. Maybe I was too subtle. Maybe it should have been about a really charged topic such as Klout. Maybe I was the only person that found a fascinating connection to societal and political debates in the story of a once unwanted child who, given the chance to be born, changed the world.
I've known John Allen since high school, well before he became a reporter, author, and CNN analyst. I hadn't seen him in the 10 years since he was dispatched to Rome with the direction to essentially wait it out until Pope John Paul II passed away. Getting the opportunity to see John speak at The University of Kansas after all those years was a great pleasure. It was equally great to get him on video sharing his lessons for how to crowd source and vet ideas for what trends will really shape the future of the Catholic Church since the lessons apply to any long-term forecasting challenge you may face.
This article came to life over several years of forming a long list of social media-related frustrations. It was written during a five-hour delay at the San Diego airport while nursing the biggest glass of wine I've ever had seen. The need for the wine, I clearly understand. The social media stuff in the post? I still don't understand most of that!
When you see a tweet about a TED talk by someone who survived a suicide attempt, you don't click the link expecting to see someone you know from high school. Yet there was something about the June tweet that told me I HAD to check out the video. Watch the video for yourself. It's only 5 minutes, and it tells the whole story.
This article represents a new way of extending a social media presentation to provide additional information and value to event attendees. For a B2B oriented social media strategy presentation at the Transportation Marketing and Sales Association conference, I included many examples of transportation and logistics companies doing great in social media. The bad examples? Rather than embarrassing anyone in the session, I removed the names to protect the guilty, wrote the post, and invited attendees to review the article and see if any of the bad examples sounded familiar!
Despite the serious nature of the subject matter, this post is a personal favorite because it was written unlike any posts I'd ever done for Brainzooming before. First, learning of the rumor of Bin Laden's death on Twitter, it seemed the perfect opportunity to get an article out there early talking about the communication and social media lessons I the story. I think the first version published within 90 minutes of President Obama's statement, with several updates later that evening and next morning. The Bin Laden post wasn't a huge traffic magnet, but it did wind up getting a lot of attention for a Sunday night article on Brainzooming.
What Will 2012 Hold?
Thanks once again for your readership, and I can't wait to see how our two lists – most viewed posts and my personal favorites – match up for 2012! - Mike Brown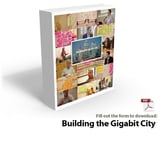 How can ultra high-speed internet speeds drive innovation? "Building the Gigabit City: Brainzooming a Google Fiber Roadmap," a free 120-page report, shares 60 business opportunities for driving innovation and hundreds of ideas for education, healthcare, jobs, community activities, and more. Download this exclusive Google Fiber report sponsored by Social Media Club of Kansas City and The Brainzooming Group addressing how ultra high-speed internet can spur economic development, growth, and improved lifestyles globally.