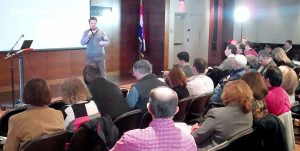 With all the focus The Brainzooming Group put into producing the "Building the Gigabit City: Brainzooming a Google Fiber Roadmap" report, it will definitely appear as a blog topic again in the next few weeks. Collaborating with Social Media Club of Kansas City on Building the Gigabit City was tremendously rewarding. It was also intense (especially leading up to last week's report release and press conference) and a fantastic learning opportunity for stretching the Brainzooming strategic thinking exercise methodology in our largest in-person brainstorming session ever.
I am already envisioning a variety of blog posts on Gigabit City and Google Fiber-related topics, including:
Lessons in risk taking for someone who is risk averse - As a cautious business person, it surprisingly took me less than one minute to decide we should partner with Social Media Club of Kansas City on something REALLY big tied to Google Fiber.
The importance of testing a tested process - With the size and composition of Gigabit City, we had to do some things very differently than we usually do. Sometimes that meant more coordination; in other ways, it meant taking a more hands-off approach.
Creating a non-traditional sponsorship strategy - Having managed events and sponsorships for years, I love creating a sponsorship strategy out of something that does not look like a traditional sponsorship asset.
Aligning organizational and civic goals - We did the whole Google Fiber brainstorming project pro bono. While The Brainzooming Group was the major sponsor of Building the Gigabit City, we tried to make sure Kansas City civic goals were ahead of our own in shaping the event.
Intriguing ideas and concepts for Google Fiber in Kansas City - One concept took my breath away when Keith Prather shared it the night of the live brainstorming session. Talking about it at Thursday's press conference still gave me chills. It was one of many intriguing concepts for Kansas City the groups brainstormed.
Download "Building the Gigabit City: Brainzooming a Google Fiber Roadmap"
You can download the entire Building the Gigabit City report free at brainzooming.com/googlefiberkc. Given the objective of reflecting voices in the community, it is an important document for those in Kansas City to review and react to as local citizens.
The Google Fiber report is also valuable for entrepreneurs, technologists, app developers, broadband-focused organizations, venture capitalists, and others globally who want to play a role in the Kansas City Google Fiber implementation or are looking at ultra high-speed broadband opportunities in their own communities.
Now that the report is done, it is time to share the idea and concepts, getting them into the hands of everyone who can take action to make Building the Gigabit City a reality!
Building the Gigabit City Videos
While I write those blogs, here are videos from last week, including a fantastic highlight video produced by Gigabit City sponsor Adcuda (produced by Chris Luckey), news coverage about Google Fiber from Channel 5 in Kansas City, and an archive of the livestream of the press conference.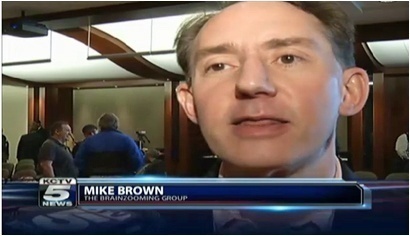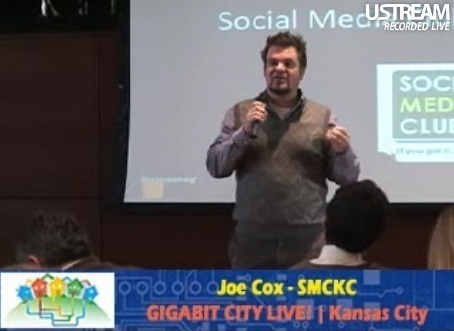 How can ultra high-speed internet speeds drive innovation? "Building the Gigabit City: Brainzooming a Google Fiber Roadmap," a free 120-page report, shares 60 business opportunities for driving innovation and hundreds of ideas for education, healthcare, jobs, community activities, and more. Download this exclusive Google Fiber report sponsored by Social Media Club of Kansas City and The Brainzooming Group addressing how ultra high-speed internet can spur economic development, growth, and improved lifestyles globally.