Today's Blogapalooza article is from Lindsay Santee, a marketing manager and student in Max Utsler's Innovation in Management of Communications class at The University of Kansas. We're doing work with the Kansas City Public Library, so I'm more attuned to library innovation strategy than might be typical. Lindsay's story on the Human Library is an intriguing innovation in disseminating content that doesn't sit on a library shelf. The applicability to organizations other than libraries comes from using the core value you deliver and asking, "How could we turn the value we deliver into a more compelling experience?" Another possibility is using a benefits exercise to understand what you do (i.e., a library shares stories of peoples' lives) and its benefits before innovating on other ways to deliver the benefit.
Library Innovation Strategy - Don't Judge a Book by Its Cover by Lindsay Santee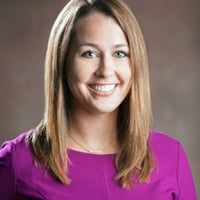 When it comes to change, library innovation does not seem to have advanced much over time, at least judged by all the things that have stayed the same. From the Dewey Decimal System to the book checkout process and the musty smell of library aisles, even in the digital age, not much has changed about traditional libraries over the years.
However, imagine a different type of library where you check out humans - just as you check out books - and listen to these humans share their unique, personal stories. Imagine being able to interact with the stories as you listen to them. It is as if you are seeing and experiencing the world through these peoples' eyes, from their own perspective.
The "Human Library" is a real library innovation strategy created in Denmark in 2000. Library guests can choose which volunteer they check out based on titles the human books assign themselves. Example titles include everything from "Olympic Athlete," to "Fat Woman," to "A Questioning Christian, to "Iraq War Veteran," to "Homeless Man." Visitors sit down with their books for approximately 30 minutes to listen to these "interactive books" share their personal stories and experiences.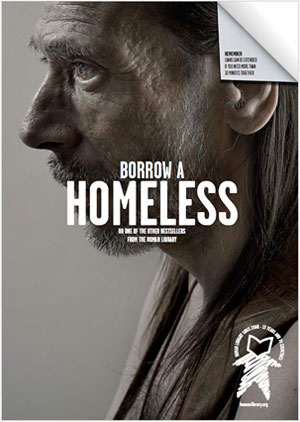 The Human Library project is meant to fight discrimination and foster diversity by giving people an opportunity to speak with someone who they may not have interacted with otherwise. This experiment allows people to establish human connections and cultural appreciation. The library even has "bestsellers"- the most popular volunteer storytellers who tell stories of tolerance and understanding.
In the world we live in today, we cannot begin to address global issues such as poverty, disease, and war until we learn to better understand and relate with one another. We must unite above and beyond the boundaries we allow cultural difference to build between us. Perhaps, if we consider each person on an individual basis, undamaged by unsupported perceptions, we will be more likely to learn about one another on a personal level. The Human Library is a big step in creating a world free of bigotry and hate, a world without stereotypes and prejudice.
Today the Human Library social experiment has expanded to 50 countries across the world. There is a US-based Human Library each September at Utah State University. I look forward to this social experiment appearing more broadly in the US. This library innovation truly adds a whole new meaning to the phrase, "Don't judge a book by its cover." - Lindsay Santee
Download our FREE "Taking the No Out of InNOvation eBook to help generate extreme creativity and ideas! For organizational innovation success, contact The Brainzooming Group to help your team be more successful by rapidly expanding strategic options and creating innovative growth strategies. Email us at info@brainzooming.com or call us at 816-509-5320 to learn how we can deliver these benefits for you.