Following up the post about why so many mid-career marketers have missed out on becoming outstanding content strategists, Emma Alvarez Gibson, from our West Coast (or Best Coast) Brainzooming HQ, is here discussing the steps to become a content strategist and avoid marketing career extinction.
How to Become a Content Strategist and Avoid Becoming Extinct by Emma Alvarez Gibson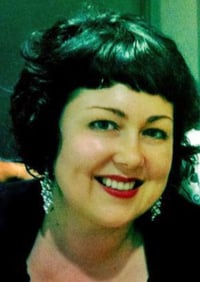 Once I was a creative writer.
Then I was marcomm. Then I was a copywriter. These days, I'm a content strategist.
Titles change; it's a fact of Western business life. But in this space, that's not all that's changed. Take a good look at the job description for any number of content strategist positions. More often than not, we aren't just creating content. We're managing SEO and Google Analytics, editing images and graphics in PhotoShop and InDesign, sending and tracking emails via a CMS or two. Or seven.
I'll admit it was a transition I came to reluctantly, and with a fair degree of resentment. Look, I remember saying, If I'd wanted to be a marketing analyst, I'd have become a marketing analyst. Are they also looking for chemical engineers who can rollerskate and sing opera? It seemed ridiculous and not a little unreasonable. But it's been a few years now: I think that model's going to be calling the shots for awhile.
Earlier this week, one of my fellow writers who's looking for full-time employment expressed dismay over these broadly-drawn requirements, ending with: When did this happen? If you've not had to look for a job in a number of years, it's a fair question. There were no announcements made. These expectations crept in slowly, like fog. When the market crashed in 2008, I saw many organizations let people go and distribute the resulting wealth of tasks among the employees who were left standing. No one's going to complain about having a heavier load when their neighbor doesn't have a job. You make it work. We all made it work as best we could.
Nine years later, here we are with a stronger economy and the continued legacy of these career mash-ups. We made it work, and we have to continue to make it work. That means getting on board with the expectations of our chosen field. It means stretching. Learn that CMS. Take the InDesign class. Familiarize yourself with basic photo editing. Pick up a copy of Web Analytics For Dummies. Read a few blog posts on how easy SEO really is. Things have changed, and that means we have to change. To deny it, to refuse, to stay stuck in the outrage, is professional suicide.
At the start of my career I worked at a PR firm. One of the publicists there was roughly 107 years old, to my twenty-something eyes. He was pure 1960s camp, only he didn't know it. He seemed intrigued by the fact that women were in his workplace and held positions of authority. He referred to us, the assistants, as "the girls" (despite the fact that some of the assistants were, in fact male). Best of all? He refused to have a computer in his office. He'd never needed one before, and he wasn't going to start now. And if he did need to look something up that wasn't in a book, "one of the girls" could do that for him. He repeated this speech often, and everyone would smile and nod, and wait for him to leave the room so they could roll their eyes and get back to work. He was a ridiculous old dinosaur.
But I'm not.
What about you? - Emma Alvarez Gibson