The "Inside the Executive Suite" weekly feature from the Armada Executive Intelligence Brief newsletter featured a branding strategy-focused article on developing messaging strategy. The central issue was an apparent lack of understanding among some seasoned executives about what "messaging a story" means. One belief was that messaging strategy implied a brand "lying" to make an audience members think what the brand wanted them to think.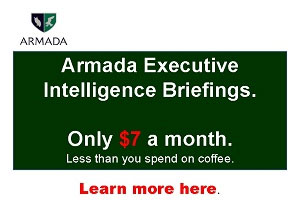 The article described messaging strategy as making a conscious, strategic evaluation and decision to maximize the effectiveness of its communication. This takes place through considering the audience's interests relative to the brand's desired messages, and emphasizing the appropriate themes through communication channels that work best in reaching the audience.
11 Questions to Develop Your Messaging Strategy
One primary take-away from the article was a list of branding strategy questions to help in developing a messaging strategy more effectively.
We gained approval to share a version of question list with you. These eleven questions should be beneficial as you evaluate and develop messaging strategies for your own organization
Questions about the Brand's Communication Objectives
What do we want audience members to believe and to do?
Are there certain message aspects we want to emphasize?
How can the message be broken into smaller chunks the audience will be more likely to consume?
How can we reinforce the message after we initially deliver it?
Questions about the Audience's Receptivity
How predisposed are audience members to believe and act on what we communicate?
Do audience members have sufficient background about the topic to be able to understand the message?
What specific elements of our message will be most convincing and compelling to audience members?
How do audience members prefer to receive and process communications?
Questions about the Communication Approach
Of the multiple ways we can communicate with the audience, which channels (i.e., advertising, salespeople, social media, brochures, etc.) will best reach them in meaningful and complementary ways?
Is there a certain order or logic for the communication to maximize its impact?
How can we deliver the message to best gain (and hold) audience member attention against all the other messages they receive?
We suggest bookmarking this list to keep it handy whenever you are developing a messaging strategy for your brand.
And if you want to learn more about the Armada Executive Intelligence Brief system and get in on this great publication for an incredibly low monthly rate, please visit the Armada website.