For April Fool's Day, here's a suggestion: Get outta here and check out the Apprehensories posters at the "Funny Eye for the Corporate Guy" blog.
I've used a few of them on Brainzooming since they take a bit of a caustic view of business life and bad jargon, including strategy and innovation topics. Think of them as anti-Successories posters.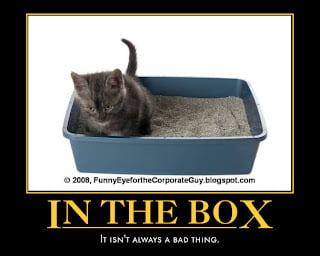 So check Funny Eye out, add the RSS feed or email, and follow Funny Eye on Twitter, but please be sure to get right back here tomorrow! No fooling!