On a recent Thursday I left my house at dark o'clock in order to get to the EPIC International Summit in time for check-in. The location: a college-prep boarding school in Ojai, California, surrounded by acres and acres of beautiful nature, and all the clean, sweet-smelling air that I tend to forget exists at all when I'm going about my daily life near the Port of Los Angeles.
I'll be honest: my expectations were high for this innovation-focused conference, and I was doing my best to manage them. On the one hand, it sounded amazing. On the other hand, this was its inception, and all too often, first-time events don't go as expected.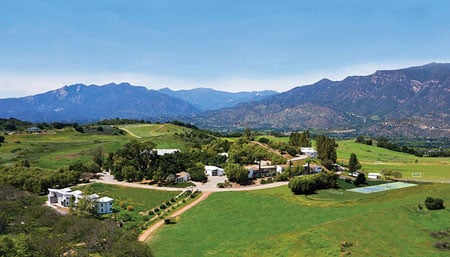 The EPIC International Summit, however, did what it says on the tin. Far and away the finest conference I've ever attended, it was epic for several reasons.
First: the workshops, keynotes, deep-dives and panels were excellent.
Speakers and presenters included professionals from around the globe; educators, actors, consultants, special-effects supervisors, directors, musicians, and others. Topics ranged from entrepreneurship to leading creative teams, from being cognizant of one's news sources and information suppliers to the factors that make up a creative mindset. The hard part, honestly, was deciding which sessions to pick.
Second: the serene setting, a stark contrast to the typical hotel or convention center setting.
We were surrounded by the natural beauty of the area, which lends itself well to the shedding of masks. Adding to that: there was a no-electronics rule in effect. While it was primarily enforced via the honor system (and an email/text area had been designated in one of the buildings), most attendees successfully disconnected. This, of course, created a breathing room most of us no longer have in our daily lives, and along with it, a sincere yearning to connect with others. (It's possible I'm speaking just for myself here, but I doubt it.)
Third: the meticulously-arranged details.
From the signs along the rural highway directing participants where to go, to the tasty meals included each day (breakfast, lunch, and dinner, save the Friday evening that was left open for newly-forged acquaintances to break bread together in town, if desired), to the scale of the event (any larger and it might have felt impersonal; any smaller and it could run into issues of claustrophobia), very little was left to chance. It all felt incredibly thoughtful, which is a surprising way to describe a conference.
And that seemed to be the general consensus. Even cynical types were openly surprised at the insights and learnings. One woman said, "I don't believe I've ever used this word before, but I feel so...enriched!" Another attendee was heard saying, "My brain is full!" There were sessions where everyone smiled through the entire thing; sessions that ran long because people were so engaged they didn't want to leave; sessions where I found myself cracking jokes with one of my fellow attendees, only to find out later that they were, for instance, the founder of a huge global organization that everyone has heard of, if not actually used at one point or another.
That's the open-hearted, egalitarian environment that EPIC fosters. It was what I'd imagined, as a child, that college would be like: a big group of friendly people who are genuinely excited about learning and doing good in the world.
What's Next?
I'm so glad for this experience and cannot wait for next year at the Epic International Summit. In the meantime, I'll be sharing some of my takeaways from conference, here on the blog. Here's a sneak preview:
Deep knowledge of the values of a project, plus trust and freedom, are the "measure twice, cut once" of creativity.
Common language is crucial -- clear and accurate communication is so much more difficult than we think it is.
We need to ask ourselves: how does information come into our daily lives? What are our filters? How do we know?
Sit tight! There's lots of other good stuff coming soon from the Epic International Summit. - Emma Alvarez Gibson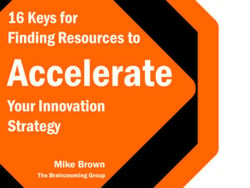 You know it's important for your organization to innovate. One challenge, however, is finding and dedicating the resources necessary to develop an innovation strategy and begin innovating.
This Brainzooming eBook will help identify additional possibilities for people, funding, and resources to jump start your innovation strategy. You can employ the strategic thinking exercises in Accelerate to:
Facilitate a collaborative approach to identifying innovation resources
Identify alternative internal strategies to secure support
Reach out to external partners with shared interests in innovation
Download your FREE copy of Accelerate Your Innovation Strategy today!