The Brainzooming Group helped shape an intriguing project featuring two graduate level marketing communications classes at the University of Kansas. Students in Max Utsler's "Innovations in Marketing Communications" class and Barrett Sydnor's "Integrated Marketing Communications and Sales Strategy" class are writing blog posts during the semester on topics related to the classes, including branding, marketing, social media, experience marketing, and innovation.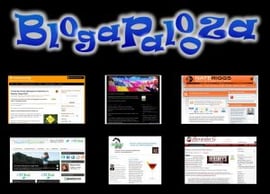 Working with a number of Brainzooming friends who publish popular blogs in these areas, we'll be running a number of blogs from students in these two classes. Max Utsler dubbed the project "Blogapalooza," and today, we're publishing the first guest Blogapalozza post on Brainzooming.
Today's author, Patrick Kerr, lives and works in the Kansas City area. His interests include good food, fishing, and finding new hobbies to take his mind off the Kansas City Chiefs and Royals. Today he takes up the question of the impact Groupon has on customer service - both for the provider and the customer:
My wife and I recently spent our wedding anniversary at an upscale restaurant hailed by critics for its outstanding food and ambience. The owner of the establishment is a highly accomplished chef who enjoys a stellar reputation in local and national culinary circles. He is one of a few true culinary celebrities who live in our area and has won numerous accolades for his cooking skills. As self-proclaimed "foodies," we couldn't wait to celebrate the occasion over a gourmet meal and fine wine. Even better, my wife purchased a Groupon for the restaurant so we felt like we could splurge without feeling too guilty.
The day of our reservation, I checked out the restaurant's ratings on Yelp and was surprised to find so many negative reviews. The reviews spanned from mildly critical to downright nasty. Not exactly what you'd expect from a four-star restaurant. Of the bad write-ups, there were two common denominators: poor service and Groupon. Prior to the Groupon introduction, the marks were consistently positive if not gushing with praise. It was only in retrospect that I made the connection.
So how did our dining experience turn out? The food lived up to its excellent reputation, but the only way to get our server's attention was to flail my arms about like some over-eager 2nd grader dying to be called on by the teacher. If anything, service at a four-star restaurant should border on hovering. This felt more as if we were being quarantined for some highly contagious virus. I've had better service at Waffle House. At least they refill your drinks once in a while. We couldn't help but think that our early admission of using the Groupon had an overall negative impact on service. It turns out we were in good company. Apparently, Groupon and poor customer service go hand-in-hand.
Additional research revealed a direct link between the use of Groupon and a negative service experience. The above graph is from a study conducted by Cornell researchers who studied over 16,000 Groupon Deals in 20 US cities between January and July this year. The study found, among other things, that Groupon users averaged a 10% lower rating than those who didn't use Groupon.
So why does Groupon promote bad customer service? From the merchant's perspective, Groupon often means more trouble than it's worth. The servers I've spoken with all complain that users frequently tip on the discounted amount, and not on the actual amount of the food. For expensive restaurants like the one we went to, that could mean the difference of $100 - $200. In fact, our receipt clearly read what the amount would have been prior to the discount. Obviously, that is a sore point that needs addressed.
If Groupon wants to establish a loyal following, they need to make it clear to partners that they must uphold a certain standard of service and refuse to do business with those restaurants that won't commit to those terms. Perhaps establish a "code of excellence" that becomes synonymous with their brand. Groupon's reputation and the reputation of the restaurants they do business with depend on it.
Have you had a negative Groupon experience? If so, please share it in the comments below. -Patrick Kerr