I was talking with someone several years younger than me who has significant job-related online responsibilities. In the course of the conversation, the person mentioned social media duties in the organization were delegated to younger people because they "get social media."
Wow!
Incredible, but maybe not all that surprising given the number of people you see with social media-focused job titles and social media experts /gurus /consultants with apparently very narrow focuses on social media to the exclusion of other aspects of business strategy.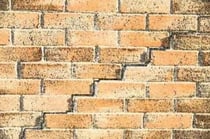 Here's a suggestion: you can't foster artificial disconnects between online and social media strategies within your organization.
Additionally, forget about allowing strategy-crippling disconnects between social media and other core business functions. Depending on your business situation, one can make the case that social media / social networking strategy could be integrated with strategies in:
HR
R&D
Product development
Brand Experience
Operations / Manufacturing
Communication
Marketing
Pricing
Advertising
Sales
Customer service
Channel management
Web / online
Logistics
Distribution
IT
Legal
Government relations
Finance
Obviously not every one of these strategies needs to be integrated with the social media / networking strategy in every business. But all of them ARE integration possibilities based on first-hand client experience and regular perusal of social media case studies.
And while we're at it, here's another suggestion: if you're over 40, don't succumb to artificial age or generational divides between you and the "younger crowd" that "gets" social media either. Social networking will neither save nor end the world as we know it, but it has and will continue to fundamentally change vital aspects of business strategy.
Do yourself a big favor. If you haven't already, start thinking about social media and social networking holistically right away. The future success of your career and your business depend on it! – Mike Brown
The Brainzooming Group helps make smart organizations more successful by rapidly expanding their strategic options and creating innovative plans they can efficiently implement. Email us at brainzooming@gmail.com or call 816-509-5320 to learn how we can deliver these benefits for you.