It's the first Monday of the new year, so something on creative thinking exercises that is quick and easy is appropriate.
This year, resolve to look at the small, shrimpy ideas you and your team have that might show promise, but are overshadowed by other ideas. Give a small idea a second chance by figuring out what right sauce (or creative thinking exercises) to turn a shrimpy idea into an idea that is incredibly, strategically on-target.
Most people won't make the effort to do this.
So if you're looking for an extra edge this year, there's an advantage right away in giving apparently small ideas a big second chance. - Mike Brown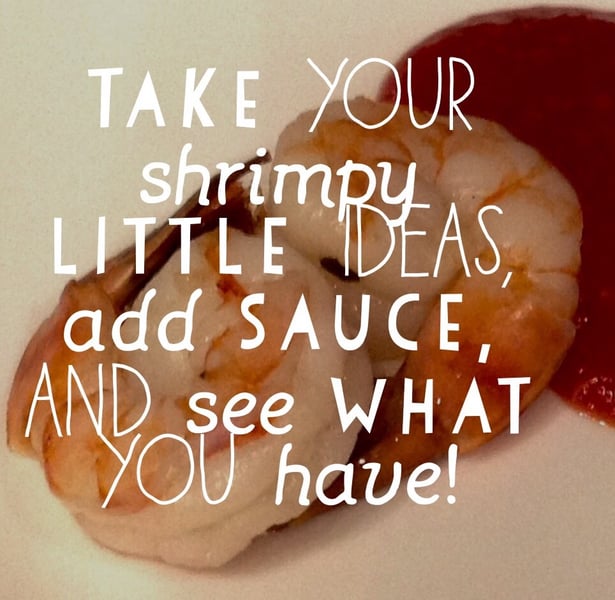 Download the free ebook, "Taking the NO Out of InNOvation" to help you generate fantastic creative thinking and ideas! For an organizational innovation success boost, contact The Brainzooming Group to help your team be more successful by rapidly expanding strategic options and creating innovative plans to efficiently implement. Email us at info@brainzooming.com or call us at 816-509-5320 to learn how we can deliver these benefits for you.