Give someone an incredible creative idea, and you've solved a problem or opportunity for the day. Give someone incredible creative thinking questions, and you've prepared them to capitalize on opportunities for a lifetime!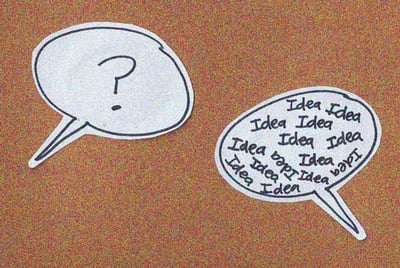 Since we want you to have a lifetime of ideas and success, here are all kinds of Brainzooming creative thinking questions waiting to be used on problems or opportunities you're confronting today, tomorrow, and for the rest of your life.
Fundamental Creativity Questions
Extreme Creativity
Naming
Download the free ebook, "Taking the NO Out of InNOvation" to help you generate fantastic creative thinking and ideas! For an organizational innovation success boost, contact The Brainzooming Group to help your team be more successful by rapidly expanding strategic options and creating innovative plans to efficiently implement. Email us at info@brainzooming.com or call us at 816-509-5320 to learn how we can deliver these benefits for you.