It's natural for a business to struggle with new ways and places to add value for its customers. Other than dropping price, in what ways can you adapt your branding strategy to boost the benefits and reduce the costs (be they financial or non-financial) of having your company as a provider?
That's a huge question.
One way to look at your branding strategy to identify new value opportunities is to ask this strategic thinking question:
What mistakes are customers prone to make before and after they work with us, and how can we eliminate (maybe even guarantee to eliminate) any of those mistakes?
That's not a new branding strategy question, but it came to mind once again while heading to my car after morning mass yesterday. I hadn't seen one of these trucks for a few months, and this was a great opportunity to take a picture of it standing still.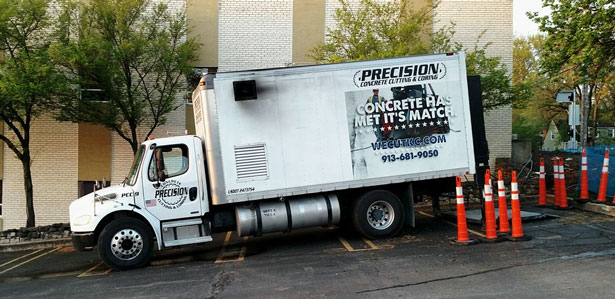 Yes, that's a big typo on the side of the truck. And it's been there for at least a few years.
Think about this opportunity if you're a vehicle graphics company. Maybe you're adding new materials to your product mix. Reducing the time to take off and install vehicle graphics. Selling service packages over an extended period to touch up graphics. Offering a discount here and there to get your customers to swap out their graphics on a more regular basis.
Those ideas all center around what you do.
How about looking before and after for potential mistakes?
How about offering a 100% spelling, grammatical, and image accuracy guarantee? That would be great for when everybody that wrote or reviewed copy that was going to go on the side of a truck suddenly forgot (we hope forgot) the basic rules of English.
That could be a great service. And all you'd have to do to market it is rip off the picture in this post, and assure your customers that YES, this really DOES happen!
What are the comparable opportunities in your business? Spend fifteen minutes today thinking about the dumb mistakes that happen before and after what you do. See if there are a few ways you can help your customers completely avoid those to create more value in what you deliver for them.
It's all up to you if this strategic thinking question will create its full impact for your brand! – Mike Brown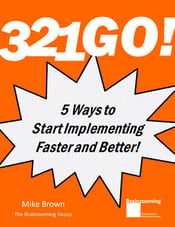 In the new Brainzooming strategy eBook 321 GO!, we share common situations standing in the way of successfully implementing your most important strategies. You will learn effective, proven ways to move your implementation plan forward with greater speed and success. You'll learn ways to help your team:
Move forward even amid uncertainty
Take on leadership and responsibility for decisions
Efficiently move from information gathering to action
Focusing on important activities leading to results