Cyndi and I went out for dinner last night. We were originally heading to a favorite restaurant that has been doing heavy discounting lately. They sent us each a 20% off coupon during the day, grabbing our top-of-mind attention as the best choice. Right before we left, we suddenly changed plans. Cyndi wanted to go somewhere she could eat a salad, so we chose a locally-based chain pizza restaurant instead.
At the counter, we ordered a large salad and a full-sized pizza. We paid the full price since we had just missed the happy hour specials.
A Bait and Avoid Customer Experience Strategy
Taking our seats, I noticed a tabletop card listing the regular daily specials. The Wednesday special was a large salad and a full-sized pizza for $15 – exactly what we ordered. Checking the bill, we paid for them separately to the tune of more than $20.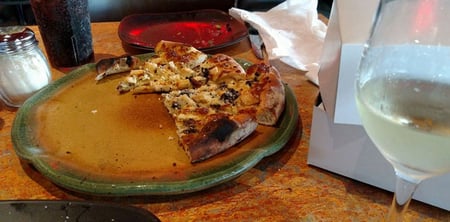 When a different person other than our original server delivered the salad, I had a look on my face. I was trying to decide whether to ask her or the young woman I thought was our server about the discrepancy. She saw my odd expression, walked back, and said, "You look like you have a question."
I showed her the receipt and asked if our order did not qualify as the Wednesday special. She said it did, took the ticket, and promised to fix it.
Upon her return, I asked if the system doesn't automatically recognize when someone orders a daily special. She said it doesn't. In fact, the only way the cashier triggers the daily special pricing is if a customer asks for the special. As she flatly explained, the restaurant doesn't want to leave money on the table (literally, I guess) when a guest visits the restaurant without knowledge of the special deal.
Her example was their all-day Happy Hour on Sundays. They wouldn't want to give money away on appetizers and drink specials if people weren't there specifically for the special prices.
Avoiding Doing Right by Customers
Stop there for a minute. Think about the customer experience strategy implications of this bait and avoid policy. The restaurant chain's policy is to offer special prices to lure guests to the restaurant. If you weren't drawn there by the lure of special prices and ready to mention that reason to the cashier when you order, the restaurant's policy is to avoid extending the special offer it doesn't think you deserve.
Stop again and consider whether this bait and avoid customer experience strategy is smart. I'm a member of the restaurant's loyalty program. I presented my loyalty card when we ordered a food combination qualifying for the daily special. Despite my loyalty, the restaurant's spin on its policy is that the best customer experience strategy is to not offer me a roughly 25% discount because I didn't know about the offer before ordering and alert the cashier.
And just to strengthen the strategy's avoid element, the restaurant doesn't inform customers about their expected upfront role in signaling they qualify for discounts.
Choosing a Horrendous Strategy
As a customer and someone helping companies develop attractive customer experience strategy plans, this strategy is horrendous.
Bait and avoid lets the restaurant keep more revenue from customers like me, thereby boosting margins. At the same time, though, they provide the information at the table so customers can easily discover they got gypped. That triggers having to ask for money back, and creates a situation of heightened frustration.
If you are employing a similar bait and avoid customer experience strategy, do yourself a favor: ditch it and give all who qualify for deals the deals they deserve. That's what builds loyalty; not fixing one-off situations AFTER customers discover your brand doesn't stand by what it offers.
Always remember that bad customer experience strategy is NEVER good for business and brand building. – Mike Brown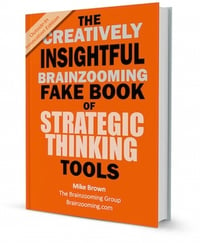 Business growth can depend on introducing new products and services that resonate more strongly with customers and deliver outstanding value.
Are you prepared to take better advantage of your brand's customer and market insights to generate innovative product ideas? The right combination of outside perspectives and productive strategic thinking exercises enables your brand to ideate, prioritize, and propel innovative growth.
Download this free, concise ebook to:
Identify your organization's innovation profile
Rapidly deploy effective strategic thinking exercises to spur innovation
Incorporate market-based perspectives into your innovation strategy in successful ways