Last week, Brainzooming, as an independent business, turned nine years old.
I'll admit, I'm not good at honestly assessing what we've accomplished or haven't since launching. Put that question to me and anyone else close to Brainzooming, and I'll probably be the one with the shortest list of highlights, successes, and accomplishments.
That is the perennial challenge of a founder with big expectations. It's never enough. The effort could have been greater, more targeted, better planned out, more thorough. It never happens as fast as you think it should. The results could have been WAY stronger. The long-term benefits should be more obvious and, well, long-term.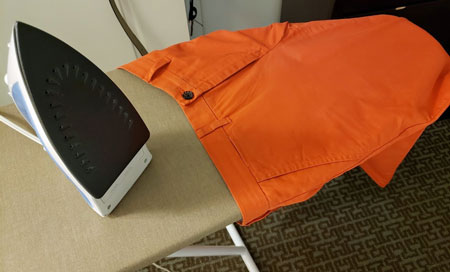 One learning over the past nine years? The importance of trying to keep this push for more in proper perspective. It needs to be just visible enough to motivate innovation and change. Yet is cannot be so big that it leads to extended frustration, depression, and shutting down emotionally and/or intellectually.
Jumping from a Corporate Job to Entrepreneurism
Thinking about my first career job plus the tenure with Brainzooming, I've now been in entrepreneurial ventures for more than half of the time I was in the corporate job. Each has its advantages; I'm definitely not a fan of one of these worlds to the exclusion of the other.
Despite frustrations in a big corporation, I enjoyed working with a big team, multi-million-dollar budgets, and other people tending to all the business development, accounting, finance, and other administrative areas it takes to run a business - even a small one.
And as challenging as it is to sustain the organization's energy when you know you're not getting to EVERYTHING you should be doing, Brainzooming provides an opportunity I LOVE, LOVE, LOVE: being able to work with great organizations across vastly different industries. We are able to assemble a diverse group of smart people who are part of the close and further away Brainzooming family. Plus, even though I may gripe about it at times, there are opportunities to travel to many different places to deliver workshops and keynotes.
Maybe most importantly, publishing the Idea Magnets book in 2018 is a definite recent highlight. I don't think that EVER would have happened while still working in a corporate job (because I tried multiple times, and it never worked).
One goal for 2018 that's going to slide into 2019? Compiling a lessons-learned book for making the switch from a corporate job to entrepreneurism. I field many questions from executives asking about making that switch. I have a long list of lessons and tips I wish I'd known (and started to address) BEFORE I walked away from my corporate job on October 30, 2009. Also look for a new Brainzooming website and a new online-based offering for emerging businesses.
Thanks to all of you who read and use our Brainzooming content. If you were in that group in 2008 and 2009, you were integral to creating the confidence I needed to start Brainzooming. Without you, I'd still be trying to hang on to a corporate job. And from where I stand right now, I don't see how THAT would ever have been a good option.
So, let's get started on making all the progress in year ten! – Mike Brown
49 Idea Magnet Questions to Attract Your Brand's Extraordinary Stories
Developing and sharing extraordinary stories that resonate with your brand's most important audiences is an important key to branding success.
49 Idea Magnet Questions to Attract Your Brand's Extraordinary Stories puts ALL the powerful questions at your disposal to identify, develop, and share authentic stories. It introduces multiple strategies that Idea Magnets use to:
Make unexpected connections and generate story ideas
Encourage people to share experiences that lead to memorable stories
Tell stories through effective techniques that intrigue and engage audiences