It's Thanksgiving, it's family, it's tense: a big, pressure-packed, family occasion that is highly likely to yield awkward holiday situations.
When facing this type of family occasion, how can YOU, as one of the Idea Magnets, best display creative leadership for those closest to you?
How Idea Magnets Handle 9 Awkward Holiday Situations
Here are Idea Magnet-oriented strategies for nine potentially awkward holiday situations:
1. You are running out of time to complete EVERYTHING before people arrive.
You have BIG plans, but the available time to bring them to reality is evaporating. You now have no hope of achieving even thirty percent of your plans. An Idea Magnet would turn to page 111 and quickly assess the best options to focus and deliver a smaller Thanksgiving event, even when it seems nothing is working.
2. It's the fifth trip to the grocery store before 10:30 a.m.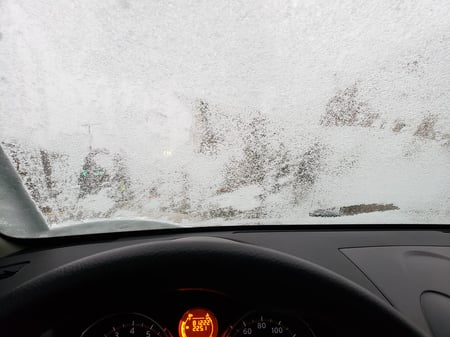 Someone SHOULD have thought about needing beer, but THERE ARE A LOT OF THINGS to think about. Avoid the grumpiness on this fifth trip to the grocery store. Announce that the goal of trip five - other than remembering beer - is to be as silly as possible. Maximize the laughs, giggles, and goofiness. If there happens to be a sixth trip, borrow kid creativity ideas from page 125 in Idea Magnets for more ways to make it fun!
3. Somebody at the store starts an in-depth conversation, even though you have NO IDEA who it is.
For me, this is ALWAYS awkward, especially because I seem to resemble everybody's third cousin who did the crime, the time, and may finally be out on parole. To handle your inability to place the person, ask questions. See if their answers unveil who they are and how you know them. Try some of the core purpose or creative inspiration questions (on pages 19 and 22, respectively) or ask them what amazing things have happened to them since the last time you so each other. Follow that by demonstrating behaviors shared on page 90 for actively following a conversation.
4. The entire population of your very small home town is ahead of you in the store line.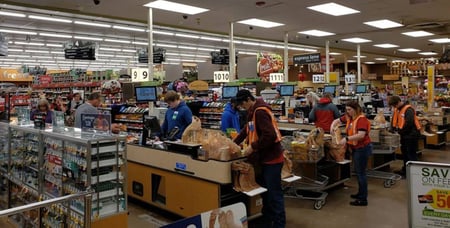 Long lines during time-pressured situations are never fun, unless you make them fun. Frame the situation as a unique experience. This random assortment of people will never be together again, so make the best of it. Ask people around you the same question; try, "What's your favorite part of Thanksgiving?" After someone answers, suggest he or she ask the person next to them. Within a few minutes, you will know people and have created a unique Thanksgiving experience.
5. Your gravy turned out great, but your aunt brought HER world-famous cream gravy as a surprise.
An Idea Magnet would consider the advice on page 90: lavishly praise others. Feature your aunt's gravy for the big meal. Make sure everyone knows she brought it. Applaud her efforts at the dinner table. Relish the experience of letting someone else shine. And put your gravy in the fridge to use on Friday leftovers.
6. There is a potential for a big argument.
Whether it's politics, religion, social issues, or another topic where people easily find opportunities to disagree, start the dinner by spelling out simple rules for family conversations. These could resemble rules for handling biased conversations (on page 59). Communicate what topics are in and out. Ask the group to suggest other verboten topics. Quickly type and print the list, placing several copies around the table. Ask everyone to review the list and hold themselves and others accountable for following it while you're together.
7. Nobody is believing that under-cooked turkey is a thing.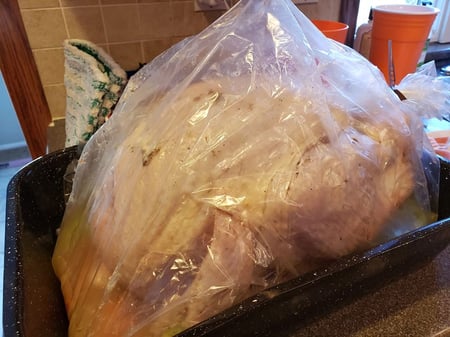 You may tell them under-cooking is an innovative way to prepare the traditional holiday bird. Chances are, though, nobody else will share that view. If you find yourself in a comparable dilemma with a big miscue, you need the checklist for collaborative Idea Magnet behaviors (page 40). It will help focus on what's important, effectively share the problem, and invite others to own and help solve it (Can somebody say IHOP?).
8. You're the youngest one at Thanksgiving, and you're a Baby Boomer.
If you're the youngest, no matter how old you are, dive into the role. Create a specific character to shape your behavior (page 129 in Idea Magnets). Craft a mini-description of what you will do to carry out your part. It can range from serious (saying grace before the Thanksgiving meal) to silly (reserving the right to move to an adjacent, smaller table if the adult conversation gets boring).
9. You're the only one in your family that HATES sports.
Even if you don't follow football, put your hesitation to the side. Be like an Idea Magnet and attract opposites: identify a few football fans in the crowd. Sit by one or more, saying you'd love to know how they watch a football game. Then give them the freedom to take you deep into football strategy and what excites them about the game. Look for ways to learn from their interests and apply it to your passions.
There you go for your Idea Magnets family holiday!

A little serious, and a little silly to pave the way for avoiding awkward holiday situations and making it a great Idea Magnets family holiday! – Mike Brown