In any collaborative meeting, you, as a leader, have an opportunity to foster innovative thinking.
Moving to an anonymous, text-based online collaborative environment, though, offers multiple new, intriguing possibilities for leaders to cultivate innovation.
For example, while designing and facilitating an early Brainzooming online collaboration in 2013, a nonprofit's leader decided to change his participant role. Wanting to push his team's thinking, he used online collaboration's anonymity to introduce big, potentially uncomfortable ideas he suspected his team either:
Wanted to share but wouldn't, or

Was afraid to address
His strategy opened the door to other intriguing perspectives leaders can adopt to expand their personal leadership repertoires.
6 Innovative Leadership Possibilities that Anonymity Enables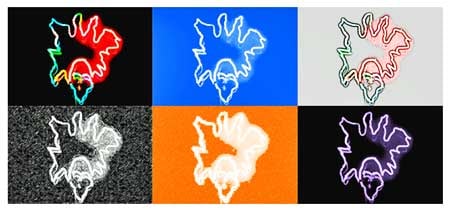 When we incorporate online collaboration into a major strategy or innovation process, we talk with the client's leaders about the best roles for them to play across one or more online collaborations. These six options are among the most common roles:
1. Full-on participant
This is a frequently chosen role. With Brainzooming handling the collaboration's design, managing the agenda, and facilitating the group, leaders can fully participate, adding to the number, depth, and breadth of input.
2. The Expander
A leader can make way for bigger thinking among group members. How? By creating white space for innovative thinking. This happens through suggesting bold ideas that signal new permissions and possibilities for others to address.
3. Not Who You Think I Am
Leaders fall into familiar patterns of saying the same things from the same perspectives during meetings. An anonymous online collaboration provides a fresh opportunity for a new innovative role. A leader can share perspectives he or she can't or wouldn't ever express during in-person meetings.
4. Say the Thing
As the group's input grows during an online collaboration, the leader may notice that important questions or topics the group is avoiding. That's the time for the leader to address the things the group is reluctant to tackle or struggling to articulate.
5. The Challenger
If a leader is legitimately struggling with the team's input, there's an opportunity to constructively challenge thinking to help clarify, refine, and direct the discussion toward the most important objectives.
6. The Summarizer
This is one of the most important roles a leader can assume during online collaboration. The pace of online input is quick and voluminous. With a broad perspective, the leader can look for and categorize themes within the responses, even during the collaboration.
Which role (or roles) could create the biggest impact to expand your team's innovative thinking?
Doing More with Virtual and Hybrid Meetings
We have more ideas for making virtual and hybrid meetings impactful. Download the free Brainzooming guide with 8 ways to make virtual meetings efficient, engaging, and inspiring. It's the right time to find out why productive meeting is no longer an oxymoron, while you expand your team's innovation and strategic potential through online collaboration.