In the Midwest, where I grew up, grain elevators are a common sight. The tall structures store grain for processing, and you learn as a kid that they can be both combustible and explosive. Given they hold a high concentration of grain, and therefore a large surface area, it only takes a small spark to turn one into an explosive scene.
3 Conditions for Explosive Creative Thinking Skills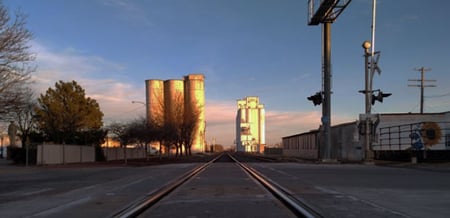 Reflecting on grain elevators led me to consider explosive creative thinking skills, and the parallels between the two. The characteristics that create a potentially dangerous explosive situation at a grain elevator can be turned to a positive when applied to creative thinking skills:
#1. Large surface area
When it comes to creativity, this element translates to setting up many-to-many (as opposed to one-on-one) interactions among participants during a creative workshop. In this way, a variety of people are exposed to, and can stimulate new thoughts and perspectives in, one another.
#2. Intensity
Achieve intensity by constraining time and creating high expectations for the number of ideas a creative group should imagine. With just a few competitive people involved across a large group of participants, a big goal combined with a deadline leads to an opportunity to push everyone's creative thinking skills for big impact.
#3. Structure
Finally, by having creative thinking exercises in place, you provide the right structure for group collaboration. And that's the spark that takes the setting from calm to explosive.
Creativity Goes Boom!
This shorthand analogy proves very convenient if your team's creative thinking skills aren't delivering the results you would like to accomplish. Step back and ask, How can we generate the combination of the abundant surface area, intensity, and the structure to spark an explosion of creative thinking? - Mike Brown

We have free Brainzooming eBooks for you to help navigate barriers and boost innovation!