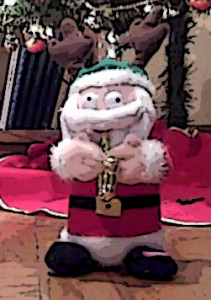 For those celebrating, it's Christmas time! And if there's a blogger on your Christmas list, here are 11 social media-related gift ideas in case you're still wondering what to get them. Trust me, any blogger would be happy to receive any one of these great presents (hint, hint, hint).
What's wonderful about the list too is that many of the gift ideas for bloggers extend beyond Christmas to provide joy and happiness throughout the coming year for your favorite writers! And most of the ideas don't cost anything either!
And to make it even easier, there are links to many of the ideas in case Santa is wondering where to go or how to do them.
Hope this Christmas list helps you show your favorite bloggers how much you appreciate them all during the coming year!
Merry Christmas!
Mike
A Blogger Can Always Use More Readers
Sharing Your Perspectives
Comment on a post at least once a week during the coming year.
Pick a topic, set a date, and write a guest post.
Helping Spread the Message
Set up a Twitterfeed link to automatically tweet a link to the latest post published on the blog.
If you don't want use Twitterfeed, retweet links to the blogger's posts on Twitter. You can also share links to blog articles through other social sharing avenues (through all those little icons usually at the top or bottom of a post).
Connecting IRL
The Ultimate Support
The Brainzooming Group helps make smart organizations more successful by rapidly expanding their strategic options and creating innovative plans they can efficiently implement. Email us at brainzooming@gmail.com or call 816-509-5320 to learn how we've developed integrated social media strategy for other brands and can do the same for yours.