When is the right time for brainstorming in strategic planning, or really any other type of planning for that matter?
The short answer?
Brainstorming CAN make sense throughout a strategic planning process. It's not isolated to one specific time where it makes sense.
And the longer answer?
The Right Time for Brainstorming in Strategic Planning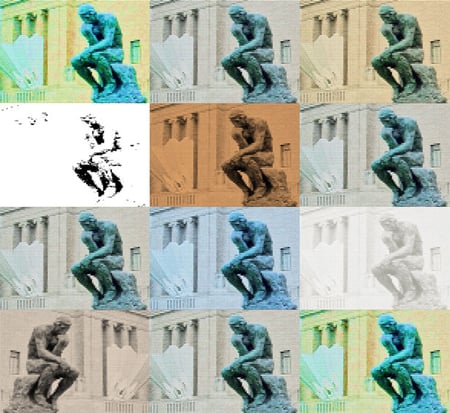 The way we look at it, brainstorming - or whatever you want to call trying come up with new ideas - is typically, give or take, the third step in any phase of a strategic planning process. We apply that approach no matter whether we're clarifying strategy, determining objectives, developing the strategy plan, or beginning implementation.
The first step in any of these strategic planning phases is asking: What do we know about what we are trying to solve?
Answers to that question routinely include recapping information about strategic priorities, clarifying goals, prioritizing specific opportunities, identifying implementation steps, or various other direction-setting information.
The second step is asking: What gaps exist where we need new ideas?
Answering this question will suggest specific opportunities where brainstorming can create the greatest impact. If you need new ideas about how to approach strategic opportunities and challenges, a collaborative workshop to imagine a variety of possibilities can be very productive.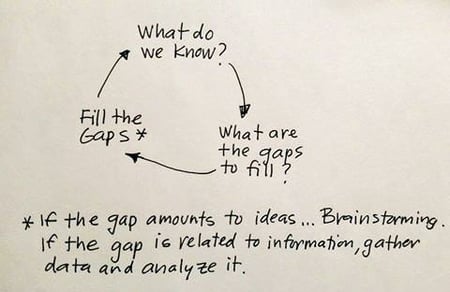 If the gaps pertain to unknown facts and information, brainstorming won't be productive. You can't brainstorm facts and information. That's when it's time to direct your energy toward fact gathering, analysis, and generating insights. Once that's done, you've cycled back to where it is the right time for brainstorming in strategic planning.
See, we told you that would be the longer answer! - Mike Brown
Leaders need high-impact ways to develop employees that can provide input into strategy and then turn it into results. This Brainzooming mini-book, "Results - Creating Strategic Impact" unveils ten proven lessons leaders can use to boost collaboration, meaningful strategic conversations, and results.
Download this free, action-focused mini-book to:
Learn smart ways to separate strategic opportunities from the daily noise of business
Increase focus for your team with productive strategy questions everyone can use
Actively engage stakeholders in strategy AND implementation success