It's Valentine's Day. What better time for a retrospective on love in, if not all, at least a few of its varied forms. We hope you love it!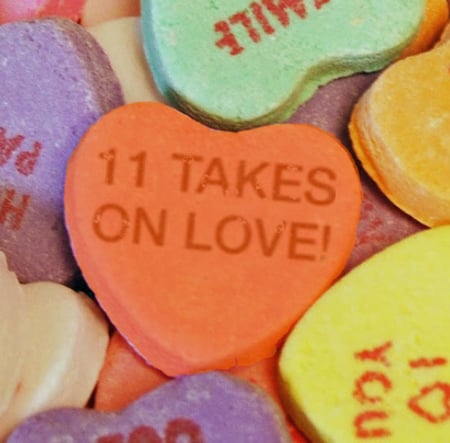 Creative Love
Maybe you shouldn't love your idea at first sight. Give it some time to grow into it.
People can love their own thinking too much. Here are ways to handle that when the people are your clients.
Here's the flip of the previous link, covering the things the create a "client crush," as one of the Brainzooming team members puts it!
Real Love
Love has to be front and center to last 60+ years in a marriage. Here are just six lessons from a long-lasting marriage.
Telling someone you love them doesn't cost a thing. And neither do any of these other ideas to show someone you care about them in a non-material way.
Work Love
Don't get so bogged down in the daily grind of your business that you miss the love that should be there.
Do you love this idea or not? Here's one way to decide.
When the love goes away in your job, don't sit idly by and accept it.
Personal Love
I unabashedly love underdogs, even if some people think I don't understand what a true underdog is!
Looking back with love at some of the things my father taught me about business, life, and what's really important.
Questioning Love
Exploring why what our country seems to love is harming our nation.
Download our FREE "Taking the No Out of InNOvation eBook to help generate extreme creativity and ideas! For organizational innovation success, contact The Brainzooming Group to help your team be more successful by rapidly expanding strategic options and creating innovative growth strategies. Contact us at info@brainzooming.com or call us at 816-509-5320 to learn how we can deliver these benefits for you.