A use-it-or-lose-it budget scenario encourages any leader with budget responsibility to spend all of this fiscal year's budget on activities that should start this year, even if they are completed in the next fiscal year.
In our guide to maximizing the impact of a UIOLI budget strategy, we recommend using UIOLI funds to engage external partners who:
Have a proven track record
Can quickly respond with thinking on whatever the future engagement is
Are flexible enough to adapt the engagement as conditions change in the coming fiscal year
Brainzooming fulfills all three criteria, providing you confidence that we can:
Quick response, flexibility, and productive results are what Brainzooming does all the time.
Integrating Brainzooming into Your UIOLI Planning
Brainzooming has a massive catalog of initial planning approaches, plus strategy and innovation exercises we have developed across multiple decades. We start there to rapidly prepare an engagement brief that documents the future work to address your business objectives.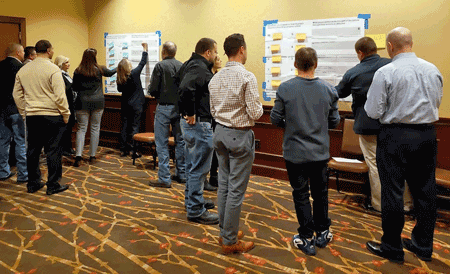 Beyond that, there are multiple situations in which clients typically engage Brainzooming for their UIOLI opportunities:
Getting a Head Start on Updating Strategy Planning
Brainzooming specializes in collaborative strategy planning. We can move rapidly to start with an approach customized for you.
Expanding Productive Insights
It's time to turn routine sales meetings into productive opportunities that quickly gather insights from the sales force to support new growth strategies.
You'd love to figure out a way to make status and update calls an opportunity to further engage, solidify, and align your team in active ways.
Our Blast! online collaboration platform delivers amazing results through transforming the age-old dynamics plaguing business meetings. Blast! boosts the authenticity, volume, and impact of team insights while removing up to 80% of the time associated with typical meetings.
Developing Leaders at All Levels
Whether for your internal team or for conferences with diverse audiences, Brainzooming keynotes and workshops energize and empower leaders to innovate and grow in credible, realistic, and actionable ways.
Use Your UIOLI Budget with Brainzooming This Year
As a corporate executive for nearly twenty years, I understand the trade-offs and timing you need to make to maximize your UIOLI funds.
Let's talk right now to see how you can maximize your investment and impact with Brainzooming. Email me at mikeb@brainzooming.com or call 816-509-5320. Even better, schedule a quick meeting to discuss what you need.
Brainzooming will make it happen for you! – Mike Brown