Well into the history of Brainzooming, it seemed right to have someone else tell the story from a fresh perspective. Emma Alvarez Gibson, who helped shaped the Brainzooming brand before it even launched, is exactly the person.
The Brainzooming Origin Interview - Emma Alvarez Gibson
It's 2009, and I've just gone into business for myself, doing branding and copywriting. Thanks to Twitter, which is at that point still a place to have thoughtful conversations with smart people, a great-sounding gig has fallen into my lap. This guy I've never met has just hired me, after a couple of emails and a single phone call, to help launch his company. He's kind of shockingly sincere, but he lives in Kansas City, and maybe that's just how they do there. He's about to leave his job as a strategic planning and marketing VP at a Fortune 500 transportation company and he's got this whole other direction mapped out for himself—he's been blogging now for a couple of years in preparation for this move.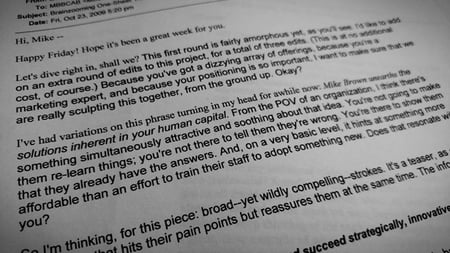 "I don't think I had any clue, at the start, about the impact the blog would have on my life."
We work well together. He says I really get what he's trying to do. And he pays promptly, as the best clients do. I wish him well, and we follow one another on Twitter. Every now and then we exchange pleasantries and silly jokes, sometimes an email or two. We tweet, we message, we leave comments on one another's Facebook updates. I sign up for his blog posts, which are astonishing in their frequency as well as their depth.
"The blog paved the way for me to create a brand-new business identity. It allowed me to create a new present and future that built on, but wasn't beholden to, my experience in the transportation sector."
And so it goes for the next three years. By 2012 I'm no longer working for myself, as I've discovered that I'm terrible at it. I've got a capital-J job, and excellent health insurance, and tons of banked vacation time. One afternoon in 2014, I'm in my office with not a lot to do, and a message pops up: the guy from Kansas wants to know if I have a couple of minutes for a phone call. I'm a little weirded out, but say yes. He'll be in San Diego in a month, he says, and wonders if I'm available to help facilitate a workshop. I am.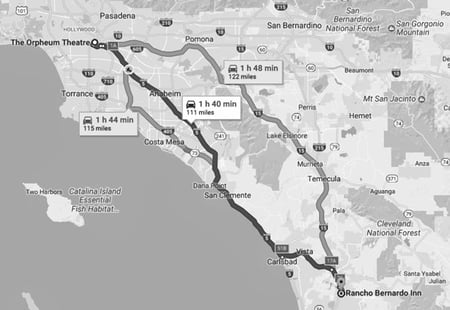 The evening before the workshop, I drive down from LA immediately following a Neil Finn show, accompanied by a girlfriend, just on the off chance that it's all a setup and I'm meeting up with an ax murderer. (Spoiler: I'm not. The guy from Kansas is exactly as he represents himself online.) But despite it being our first time meeting face to face, it feels like we've known each other for years. Probably because we have.
"It gave me an identity beyond Mike Brown, which is in the top 5 most nondescript names."
The workshop goes well. It's fun, and challenging, and so gratifying to see that we're giving people tools and resources that will continue to improve their work lives and also have the capacity to improve their personal lives. This work calls to me on a deep level.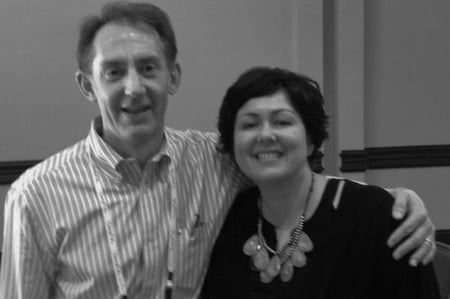 Back in LA I keep thinking about how naturally we worked together and how our skills and expertise complemented one another. What if that could be my job? But I can't really allow myself to venture too far down that path. There are too many variables and it isn't as though he's hiring tons of people—particularly not people 1600 miles away. I've got a child, a chronic illness, a mortgage, and my husband and I live in one of the most expensive cities in the country. I climb back down into the salt mines, so to speak, and focus on making things go.
"The body of work is a personal one. But it allows us to compete with the biggest consulting firms in the world."
When the guy from Kansas asks if I'd be interested in the occasional editing gig, I am; soon it's a weekly thing. I think, often, about what it would be like to do this full-time. One day, the guy from Kansas says, hesitantly, Hey, I don't know how you'd feel about this, but when I'm in a position to extend the company's base outside Kansas City, I'd really like to hire you full-time. I'd feel pretty great about that, and tell him so. And then it's back to the salt mines for me, but now the work I'm doing when I'm not at my day job includes several long-term projects, and we're presenting workshops and keynotes at conferences in San Francisco and on an island off the coast of Georgia.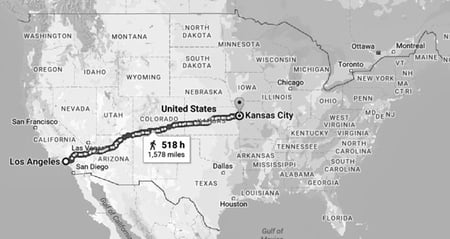 Now it's the fall of 2017. I have a block of time in the middle of my frenzied day that doesn't belong to anyone else, and I shut my office door and call the guy from Kansas to discuss a couple of the projects we have going. When he answers the phone, I say hello and ask how he is. He says, Wonderful. I'm just finishing up your offer letter. Within fifteen minutes, I've given notice.
"The busyness of the business, driven in large part by the blog, has had a tremendous impact across my life."
This month marks the tenth anniversary of what became the Brainzooming blog. I tease Mike about the sheer volume of content he's created across these ten years. He must have content running in his veins where we mere mortals have only blood, I say. Oh, no, Mike Brown forgot to write a blog post for tomorrow! Not to worry – just hand him that letter opener! The wound will heal; the content will live on! The truth, of course, is simpler and more complicated than that. The truth involves a different kind of sacrifice, and hell of a lot of hard work.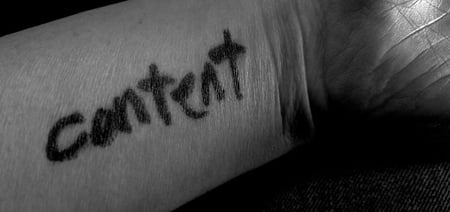 It's two months to the day since I joined Brainzooming full-time as Director of Brand Strategy. I can't quite shake the sense that, at any moment, someone's going to show up at my door and order me back to the salt mines. Because this kind of work isn't work: it's a calling. And that makes all the difference in the world, and to my world. (As do the excellent Beavis and Butt-head impressions Mike and I are prone to when in the same city. Or on the phone. Or, okay, via email.)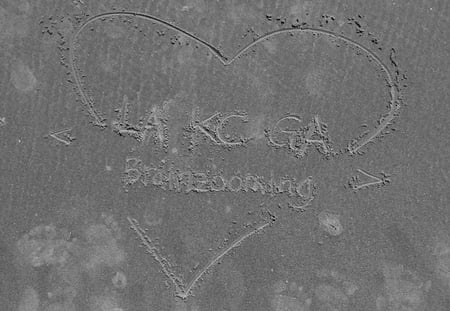 We've now met in person five times, and next year will bring more opportunities to get together to address problems, create solutions, and bring people together in ways they would not have thought possible. I can't wait to see where Brainzooming goes next.
Happy blog anniversary, Mike. Happy blog anniversary, Brainzooming. Here's to the next ten years. - Emma Alvarez Gibson
Download our FREE "Taking the No Out of InNOvation eBook to help generate extreme creativity and boost your creative thinking skills! For organizational innovation success, contact The Brainzooming Group to help your team be more successful by rapidly expanding strategic options and creating innovative growth strategies. Contact us at info@brainzooming.com or call us at 816-509-5320 to learn how we can deliver these benefits for you.