Learning what participants in an upcoming big meeting know, think, and believe before they come together in a large group is one tactic to strengthen team collaboration.
14 Team Collaboration Benefits from Pre-Meeting Outreach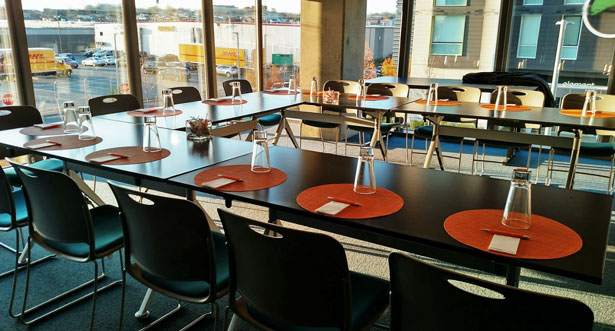 Depending on the nature of the pre-meeting outreach you conduct with participants, it can promote team collaboration and help:
Get to know participants better and figure out how to best work with them
Gain a sense of what people already think
Learn what insights the participants already have and don't have
Find out what you need to figure out or research ahead of time
Look for areas where you agree so you can make it seem like your ideas are theirs, creating greater ownership
Identify strong ideas upfront so you are ready to listen for and act on them in the larger group meeting
Understand the nature of disagreements or contrarian points of view, especially how accurate, deeply held, and unchanging they are.
Better strategize how to introduce challenging points of view
Determine how interested people are in developing a beneficial solution
Prioritize topics based on their criticality
Uncover time saving and efficiency opportunities, knowing you can spend less time on topics where people agree and more on where they disagree
Identify which people should and shouldn't be in small groups together
Discover perspectives you will need to introduce in a larger group setting that individuals may be reluctant to voice
Make it more difficult for someone to play games in a large group (by espousing a point of view they don't hold privately)
Gaining these team collaboration insights can come through various pre-meeting outreach formats. You can use individual conversations, online surveys, online collaborations, and review previous documentation. The method you choose obviously depends on how available and near people are, along with the importance of anonymity in their responses.
No matter the approach don't go into a big meeting and expect the strongest team collaboration if you haven't done your pre-meeting groundwork to make it happen. – Mike Brown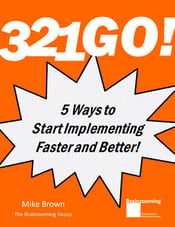 In the new Brainzooming strategy eBook 321 GO!, we share common situations standing in the way of successfully implementing your most important strategies. You will learn effective, proven ways to move your implementation plan forward with greater speed and success. You'll learn ways to help your team:
Move forward even amid uncertainty
Take on leadership and responsibility for decisions
Efficiently move from information gathering to action
Focusing on important activities leading to results