Many executives perceive developing strategy as a long, slow process. In fact, senior executives that contact The Brainzooming Group for help in developing strategy often do so because previous strategic planning efforts drug on for almost a year.
So it was no surprise the other day when we received several inquiries about quick strategy questions.
The questioners did not specify whether the strategy questions themselves are supposed to be quick. They may have meant that, or perhaps that the answers were quick. Questions themselves may be quick because they are easy to retrieve and use in a strategy meeting.
To our way of thinking, it is less about quick strategy questions. Our focus is whether a question allows you to develop strategy more quickly, thoroughly, and successfully (as defined by creating positive results).
Strategy Questions – 5 Characteristics to Make Them Quick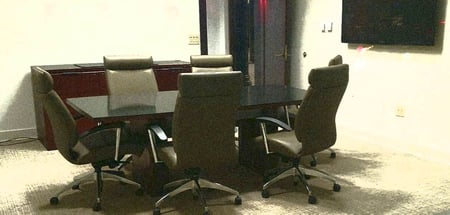 Thinking about quick strategy questions that way, we look for the following characteristics when developing and selecting strategy questions. They need to:
When strategic planning questions fulfill those five characteristics, they set the stage for developing strategy quickly, thoroughly, and successfully.
The thing is, those characteristics won't universally apply for all participants in all strategic planning situations. That's where our background and experience in collaborative strategic planning play a major role in matching the right questions to the right situations.
Put all the pieces together, and you CAN get through strategy in a fraction of the time it would otherwise take! – Mike Brown
Engage employees and customers with powerful questions to uncover great breakthrough ideas and innovative strategies that deliver results! This Brainzooming strategy eBook features links to 600 proven questions for:
Developing Strategy

Branding and Marketing

Innovation

Extreme Creativity

Successful Implementation