Bill Mullins followed-up last Friday's article on "when" you trust a creative genius with a related "how" strategic thinking question. As I read (and answered) Bill's email, it focused on how you build trust with (or as) a creative genius sharing a vision for broader community issues.
Inside a company, it took two instances of my creative genius boss proving the big vision was completely on target despite my initial doubts. Those two instances prompted me to trust his instincts all the other years we worked together.
How, though, does one build trust such as this?
His strategic thinking question is intriguing because there is more to building trust than proving others' doubts wrong then expecting their blind allegiance to your vision going forward.
How do you build trust with a creative genius?
At the heart of building trust in a strategic relationship with someone espousing a big, challenging vision is a question (at least for me) of whether the apparent creative genius can deliver results.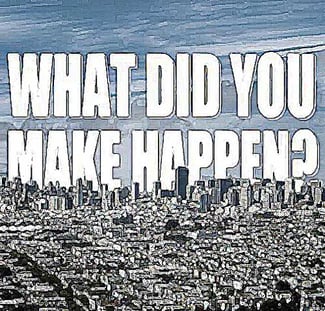 This doesn't mean the creative genius has to be the one delivering the results. Carrying out the big vision may be beyond the creative genius' ability because of the vision's size or the absence of the skill set necessary to make it a reality. If the vision is compelling enough and attainable, at least in part, the question is whether the visionary creative genius can attract others to make the big vision a reality.
Another key to building trust is internal and external integration between the creative genus' beliefs, words, and actions. If a creative genius or visionary hopes to build trust, all the pieces need to fit together. Even if the vision cannot be quantitatively proven as the right vision beforehand, it is vital to demonstrate a strong strategic logic and consistency in all that the creative genius says or does.
My insistence on integrated thinking, words, and actions is why I am skeptical of so many creative geniuses one sees making big claims online. There is no shortage of people of jumping up and down and pointing at themselves for attention. The pieces do not fit together to make their claims credible, however, in many (most?) instances.
My initial thought from Bill's email was a local community visionary / agitator in the Kansas City community. After pushing Kansas City to act on multiple visionary initiatives the past two decades, he had made a name for himself here. In all that time pushing for visionary initiatives, though, almost nothing has happened. He MAY have an incredible vision of what should be, but he has never been able to bring it to reality. While he may have characteristics of a creative genius, the lack of integrity in all the pieces and his inability to do something productive make me doubt anything he says and does.
That is how I think about this strategic thinking question; what about you? – Mike Brown

Boost Your Creativity with "Taking the NO Out of InNOvation"
Download our FREE "Taking the No Out of InNOvation eBook to help you generate extreme creativity and ideas! For organizational innovation success, contact The Brainzooming Group to help your team be more successful by rapidly expanding strategic options and creating innovative growth strategies. Email us at info@brainzooming.com or call us at 816-509-5320
to learn how we can deliver these benefits for you.