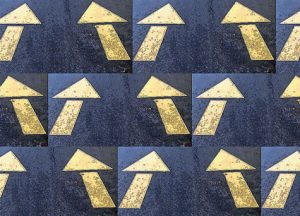 At the publishing date, I was in Dallas delivering the closing keynote presentation on "Creating Strategic Impact" for the Transportation Marketing and Sales Association. This launched a string of Brainzooming presentations and workshops during the summer months focused on translating strategic thinking into business results.
Finding Your Brand's Strategic Analogs
Prepping for one of these upcoming all-day, company-specific strategic thinking workshops, I was talking with our client on customizing the strategic thinking exercises we'll teach the group.
She said participants could struggle identifying strategic analogs. By strategic analogs, we mean organizations that perform comparable functions to your brand, even in industries that seem far-removed. Our client's people struggle with seeing connections between its own business and other industries, quickly dismissing external strategic analogs as irrelevant.
That's not uncommon.
Since we all try differentiating our businesses, it's easy to start believing your own messaging that NO ONE does what your organization does in the way you do it. That belief shouldn't preclude you, however, from using strategic analogs. They are helpful in tracking how other businesses deal with comparable issues your brand may not have yet faced.
For example, at the corporate b2b transportation company where I worked, we spent time thinking about how Disneyworld manages time perceptions. Just as Disneyworld makes it seem as if a line moves faster than expected, we faced a similar task in managing transportation time perceptions.
To develop a strategic thinking exercise on identifying strategic analogs, we've collected various questions we've used to help business leaders think in new ways about what their organizations do. Look for the strategic thinking questions and the exercise in tomorrow's Brainzooming article.
Strategic Thinking Exercises in a Workshop for Entrepreneurs
If you're in Kansas City and want to sharpen your strategy skills, I'm teaching a two-hour workshop on Creating Strategic Impact for Entrepreneurs at the Enterprise Center of Johnson County (ECJC). This Brainzooming workshop is Thursday, June 26,2014 from 11 am to 1 pm.
The workshop focus is how entrepreneurs can take advantage of strategic thinking exercises we use for large corporations to efficiently and effectively spend time working ON instead of only working IN their businesses.
We'll feature ideas for creating strategic impact that work well even if an entrepreneur has to do the strategic thinking and implementation solo or with a very small, and perhaps less experienced, team. – Mike Brown