Today's post is a hybrid. It started life as an "Inside the Executive Suite" weekly feature from Armada Corporate Intelligence on the demise of the SkyMall brand. Seeing a variety of tweets and Facebook updates last weekend from friends flying for the first time without a SkyMall catalog in the seat pocket on their flights, the SkyMall story still has some legs.
We got the go ahead to adapt the original article and link the strategy questions they identified for companies to avoid "SkyMalling" their brands to Brainzooming strategic thinking exercises. These will help you explore the questions in greater depth.
4 Questions to Help Avoid SkyMalling Your Brand
Xhibit Corporation, the parent company of the SkyMall magazine typically found in most airplane seat pockets, filed bankruptcy in mid-January 2015. With a significant sales decline during 2014 and a subsequent cash crunch, it suspended retail as several airlines were already discontinuing the familiar catalog.
Reasons cited for the shutdown include strong retail competition along with more prolonged use of personal electronics on airplanes, reducing passenger viewing of the SkyMall catalog.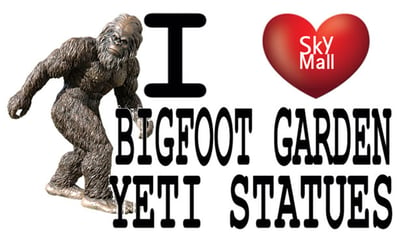 Strategic Thinking Exercises
Perusing stories of the implosion of the SkyMall business model suggests at least four strategic thinking questions organizations should address to anticipate similar business model challenges.
1. What business are we in?
One analyst asserted SkyMall had no compelling market position or brand identity. As evidence, its business could be described as unusual products, expensive products, specialty retailing, catalog retailing, or some combination of these.
Its post-bankruptcy statement suggests, however, what SkyMall historically thought its business was, and what it discovered its business really was.
Scott Wiley, the company's CEO, issued a statement saying the squeeze on the company's sales was due to "additional competition from e-commerce retailers" because of the increasing availability of Wi-Fi on airplanes. This suggests SkyMall was in the retail business and e-commerce retailers were (the new) competitors.
Wiley's statement also mentioned another factor: "additional competition for the ATTENTION (our emphasis) of passengers."
Attention?
Yes, SkyMall was in the attention business. With a nearly exclusive hold on the flying public's attention it was okay. Losing that, its business model didn't work anymore.
Suggested Strategic Thinking Exercise: Using a Brand Benefits Approach to Identify Your Brand's Business
2. What are our non-traditional threats?
If SkyMall defined its business as retailing, it's likely it viewed its major competitive threat as another retailer developing a catalog and striking more attractive deals with airlines. Competitive success would revolve around securing long-term deals with air carriers to keep competitive catalogs off airplanes.
Clearly another catalog didn't disrupt SkyMall.
Other retailers secured access and passenger attention through the availability of inflight online access. This threat was evident in 2009, with 500 planes already equipped with Wi-Fi. With the 2013 FAA ruling allowing personal electronic device use from takeoff to landing, the other piece of the customer attention threat fell into place.
These two events, neither of which involved competitive printed catalogs on airplanes, dramatically compromised the SkyMall hold on passenger attention.
As you look at your business, are you identifying potential non-traditional and unexpected competitive threats that could unseat your brand from its real business?
Strategic Thinking Exercises: Identifying Left Field Competitors, Competitors May Be Different than Your Brand
3. What's in our name?
Some brand names are obvious (i.e., Dollar General). Others are abstract, with no ties to what the brand does - at least until the marketplace associates the name with a brand promise and then can't imagine it ever being different (i.e., Target).
The more abstract the brand name, the more leeway for what a brand does. A relatively literal name makes it challenging to make necessary changes to keep the brand and business model thriving.
When the name is SkyMall, it clearly implies it offers multi-brand shopping in the sky, even if the way you've been delivering the brand promise isn't working anymore.
Thinking about your own situation, how strongly does your organization's name support its business model? To what extent does it limit the opportunity your brand needs to maneuver and adapt (or even transform) the business model to stay ahead of forces that could disrupt success?
Strategic Thinking Exercises: Coming Up with Cool Product Names, 7 Types of Brand Language You Should Use, Anticipating Future Issues with Names
4. Are you listening to the smart perspectives about your business?
A self-reported former SkyMall employee left a comment on an online USA Today article about the bankruptcy. He claimed writing a massive email to his supervisor shortly after joining the company outlining the brand's threats and strategic options. His supervisor allegedly showed him recommendations going back ten years addressing shifts to the business model – all reportedly ignored by management.
If true, this underscores that much of smart strategic management is listening to those with credible input, no matter where they stand – or don't - in the corporate hierarchy. Employees, customers, industry observers and other parties might be very willing to supply a major portion of the answer for your next business model, if you ask them and LISTEN.
Strategic Thinking Exercises: Using a Huge Focus Group, Who Are Your Strategic Thinkers?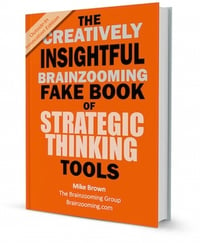 Are you making the best use of customer input and market insights to deliver innovation and growth for your brand? Creating successful, innovative new products and services has never been more dependent on tapping perspectives from outside your organization (see point number 4 above).
This new eBook features sixteen strategic thinking exercises to help you ideate, prioritize, and develop your best innovative growth ideas. Download this free, concise ebook to:
Identify your organization's innovation profile
Learn and rapidly deploy effective strategic thinking exercises to spur innovation
Incorporate crowd sourced perspectives into your innovation strategy in smart ways