Do you ever need to explore and describe a new product idea?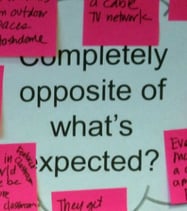 If so, here's a productive twist on a new product ideation strategic thinking exercise we used just this past week that you can use too.
Having limited time with a current client who is exploring a new product idea within a joint venture, we had to cover both the basics of the product definition and some more extreme ideas all at one time.
The answer was to combo up a strategic thinking exercise focused on new product idea basics with another one using extreme creativity questions.
New Product Idea Basics and Extremes in 30 Minutes
This is a worksheet adaptation of the strategic thinking poster we used to create a big head start on new product idea possibilities in less than 30 minutes. We first asked all the basic new product ideation questions followed by the extreme questions. Each question received about 3 to 4 minutes of attention before moving on to the next one.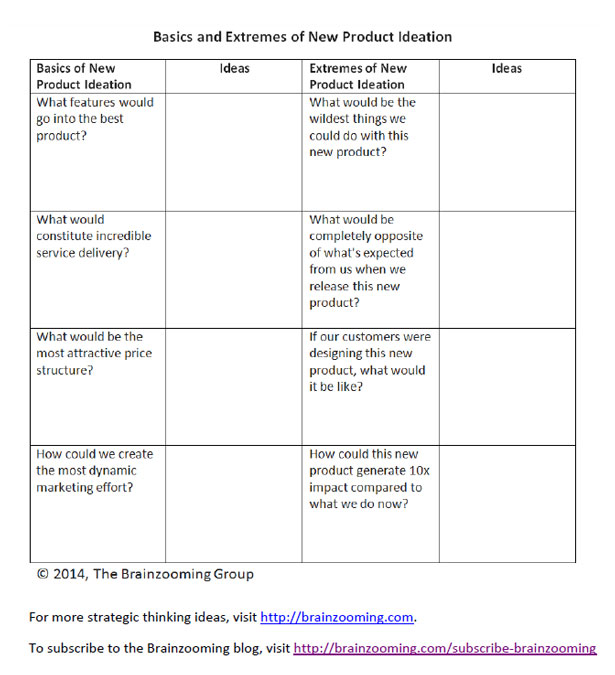 Strategic Thinking Exercise with Extreme Creativity
Within the few questions in this strategic thinking exercise, we covered a lot of territory. Additionally, incorporating the extreme creativity questions with the new product ideation basics introduced an intriguing dimension for even an already creative group.
Once we started asking the extreme creativity questions, it was as if the group went, "Oh, you want us to go THAT far. Okay, I'll go there!" Those questions definitely brought out distinctly different and bolder ideas than the basic questions generated.
Go ahead and have a go with this strategic thinking exercise worksheet, and be sure to let us know how it expands your new product ideas. – Mike Brown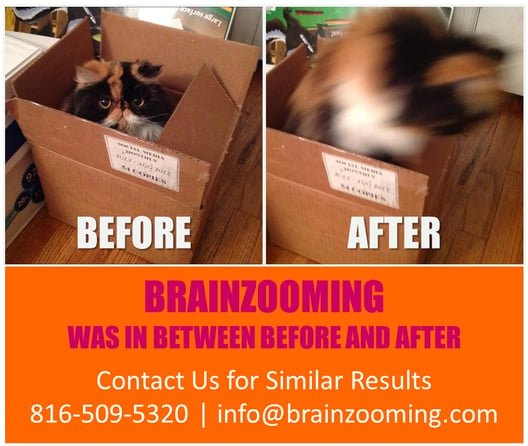 For More Information | Phone: 816-509-5320 | Email: info@brainzooming.com