I was talking with a friend about how we approach developing a strategic planning process for a client. During the conversation, she asked me about the proudest moment we have had with The Brainzooming Group. I told her I don't tend to think about moments of pride, since I try to avoid the seven deadly sins as best I can!
In response, though, I shared a client's comment after we completed an all-day social content strategy workshop:
"We got six months of work done in one day."
I've recalled his comment often since he shared it in the early days of The Brainzooming Group. The statement does a great job of describing the brand impact we strive to create with a strategic planning process: Getting smart work done while expanding creative thinking more quickly than anyone imagined possible.
5 Secrets to Get 6 Months of Work Done in One Day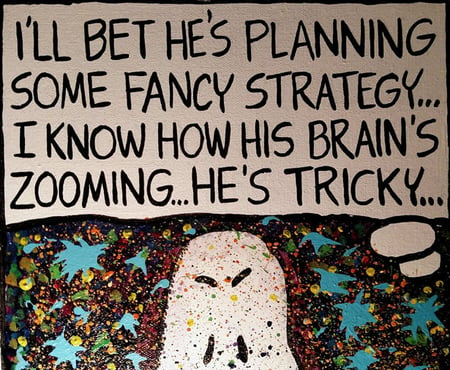 You may be wondering how in this situation (and others) we get six months of work done in one day. Here are five secrets:
By creating an event focused on strategic planning, we earn the attention and time commitment of people that might not typically devote attention to strategic thinking.
Narrowing in on the business objectives in advance, we orient all the activities toward what we need to accomplish, increasing the efficiency for everyone participating.
We create strategic thinking exercises to fit the participants. We serve up tasks in an easy-to-understand format, minimizing the time needed for instruction and familiarization, thereby maximizing the doing and working time.
The ground rules establish how interactions will happen. This eases us through challenging situations instead of allowing things to grind to a halt.
We provide structure and a flow for people to work together who might not necessarily want to do so. (In the case of the client making the comment, we got several agencies in the same room collaborating for the client's benefit.)
Those reasons (and a few others), are all part of getting much more work accomplished than EVER happens in typical business meetings – especially strategic planning meetings.
Interested in getting that kind of productivity and impact in your strategic planning process?
Contact us, and let's figure out what we can do to move you ahead dramatically! - Mike Brown
If you enjoyed this article, subscribe to the free Brainzooming blog email updates.