If you're inside an organization, see the need for change, and realize senior management isn't leading innovation, what do you do?
Making Strategic Innovation Happen
I was talking with an attendee at the CFMA conference about this challenge. The session I presented on creating an innovative workplace culture prompted him to consider pushing the innovation possibilities his company SAYS it embraces, but really doesn't (his perspective, not mine).
We talked after the session about initial first steps he might take to harness the expertise resident inside the organization to create change. His first inclination was gathering a group of predominantly creatively-strong co-workers, calling it the "innovation team," and commencing brainstorming sessions.
4 Keys When Senior Management Isn't Leading Innovation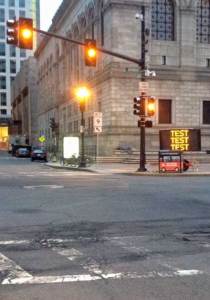 His idea makes sense on the surface.
And it certainly fits with my earlier advice to not wait around for your organization's senior management to start innovating when you could start in your own area to get things moving.
But his strategy has some high-probability pitfalls. I suggested these fundamental modifications:
Start by understanding where senior management has its biggest innovation priorities and focus on leading innovation to address those in significant way.
Assemble a diverse team with creatively-strong individuals, but not too many of them.
Don't call it the "innovation team. " That's like putting a huge target on the initiative and everyone involved. Better to call it something less politically-charged, even if all the participants understand innovation is your objective.
Reach out to someone expert at conducting these types of strategic innovation efforts to help design and facilitate the process.
I made it clear these weren't self-serving recommendations, while acknowledging that given his description of the situation, we could definitely be of service in making this strategic innovation initiative successful.
Alternatively, I told him what I tell everyone. Nearly everything we've done is addressed on the Brainzooming blog.
But our expertise comes into play significantly in selecting the right exercises, knowing when they'll work and won't, designing the right environment, and filling the dual roles of being both vitally interested and disinterested - all at the same time.
If you're facing a similar situation, reach out to us so we can help you accomplish your strategic innovation objectives, just as we hope to do for this firm.
It's just one thing we do really well! – Mike Brown
The Brainzooming Group helps make smart organizations more successful by rapidly expanding their strategic options and creating innovative plans they can efficiently implement. Email us at info@brainzooming.com or call us at 816-509-5320 to learn how we can help you enhance your strategy and implementation efforts.